Get alerts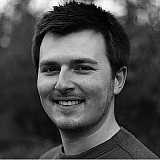 European Formula 3 driver George Russell says a misunderstanding about his future plans was the reason behind his split with the Carlin squad for 2016.
Russell confirmed a switch to Hitech racing for his sophomore F3 campaign on Friday, having taken a sole race win at Silverstone and sixth overall in the points with Carlin this season.
But, speaking exclusively to Motorsport.com, Russell revealed that he was replaced in Carlin's line-up for last month's Macau Grand Prix because the Farnham-based outfit mistakenly believed the 17-year-old had already committed himself to Hitech.
"At the time, all the other teams were busy preparing for Macau, so it made sense to try out with Hitech," explained Russell.
"We know what most of the other teams are like, whereas Hitech is a new team with a lot of development going on and they had tests available.
"There seemed to be a miscommunication between us and Carlin. I think they believed I had already signed [with Hitech].
"So it was fair enough for them to put another driver [Yu Kanamaru] in the seat for Macau who might be with them for next year.
"I was disappointed, because there was no real reason why I couldn't have stayed with Carlin. It's a shame it had to end to like that."
Missed chances
Reflecting on his maiden F3 season, Russell said he was satisfied with his performances overall – but felt he could have added two more wins to his victory in the curtain-raising Silverstone round in April.
"Silverstone favoured us as I had tested in F3 previously there, whereas most of the other tracks I'd never been to before in F3," said the Briton.
"Even if that race was mid-season or at the end, I think we would have still won there; it just happened to be at the start of the year. But we probably should have got another two victories.
"I made a mistake at the Norisring while I was leading [the second race], and also the third race I was on the front row and I made a really poor start – the guy alongside me [Alex Albon] also made a poor start, so if I'd made even an average start I'd have taken the lead and probably would have won.
"Then at the Nurburgring, we got two seconds and a third [in qualifying] taken away for an engine change, and I think I could have fought for victory had I kept those places."
DTM outing
Russell was recently in action in the DTM young driver test at Jerez after an invitation from BMW – a possible clue to his future, as he says continuing up the single-seater ladder beyond F3 level is likely to be challenging from a financial viewpoint.
"I've got one more year of F3, but after that GP2 is something like triple the budget and I don't have that kind of backing," he admitted.
"Everyone is aiming for Formula 1, but as I've got older I've realised progressing up the ladder is not as simple as just being quick.
"The DTM test was an incredible experience. It was the second time I got to drive a DTM car, and I had forgotten just what an amazing car it is! 
"I thoroughly enjoyed it, and being able to put the car right on the limit was absolutely mega - hopefully it won't be the last time I drive a DTM car."