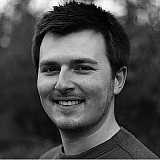 Felix Rosenqvist will start the first of this weekend's European Formula 3 races at Monza from pole position after beating Prema teammate Jake Dennis in a tight qualifying session.
After topping a session apiece in Friday practice, Rosenqvist and Dennis began qualifying as the men to beat, the Swede leading the Brit by two tenths with a 1m43.936s in the early stages with Lance Stroll making it an all-Prema top three.
Rosenqvist then tightened his grip on the session by shaving two tenths off his own best, recording a 1m43.766s.
Santino Ferrucci and Alex Albon then jumped to second and third as Dennis was only able to improve by a tiny amount.
Late in the session, Dennis was able to improve to a 1m43.949s to take back second place by just 0.021s, but there was nothing the double Pau winner could do to topple Rosenqvist, whose earlier effort would remain unbeaten.
Dennis however will start from seventh after a five-place grid penalty is applied, a legacy of his collision with compatriot Sam MacLeod in the closing stages of the final Pau race.
Ferrucci and Albon are therefore promoted to second and third on the grid, with Raoul Hyman climbing up the order in the closing stages to take fourth ahead of Stroll, Mikkel Jensen and Dennis.
Points leader Antonio Giovinazzi was the quickest of the Carlin entries in a difficult session for the team, qualifying eighth just ahead of teammate George Russell and title contender Charles Leclerc.
Qualifying results:
| | | | |
| --- | --- | --- | --- |
| Pos | Driver | Team | Time/Gap |
| 1  | Felix Rosenqvist | Prema Powerteam | 1m43.766 |
| 2  | Jake Dennis* | Prema Powerteam | 0.183 |
| 3  | Santino Ferrucci | Mucke Motorsport | 0.204 |
| 4  | Alexander Albon | Signature | 0.261 |
| 5  | Raoul Hyman | West-Tec | 0.286 |
| 6  | Lance Stroll | Prema Powerteam | 0.408 |
| 7  | Mikkel Jensen | Mucke Motorsport | 0.435 |
| 8  | Antonio Giovinazzi | Carlin | 0.438 |
| 9  | George Russell | Carlin | 0.493 |
| 10  | Charles Leclerc | Van Amersfoort Racing | 0.503 |
| 11  | Pietro Fittipaldi | Fortec | 0.562 |
| 12  | Brandon Maisano | Prema Powerteam | 0.574 |
| 13  | Arjun Maini | Van Amersfoort Racing | 0.645 |
| 14  | Matthew Solomon | Double R Racing | 0.687 |
| 15  | Markus Pommer | Motopark | 0.700 |
| 16  | Ryan Tveter | Carlin | 0.704 |
| 17  | Sergio Sette Camara | Motopark | 0.719 |
| 18  | Alessio Lorandi* | Van Amersfoort Racing | 0.795 |
| 19  | Maximilian Gunther | Mucke Motorsport | 0.819 |
| 20  | Callum Ilott | Carlin | 0.982 |
| 21  | Julio Moreno | T-Sport | 0.983 |
| 22  | Artur Janosz | Eurointernational | 0.984 |
| 23  | Dorian Boccolacci* | Signature | 1.011 |
| 24  | Gustavo Menezes | Carlin | 1.078 |
| 25  | Michele Beretta | Mucke Motorsport | 1.101 |
| 26  | Sam MacLeod | Motopark | 1.118 |
| 27  | Kang Ling | Mucke Motorsport | 1.178 |
| 28  | Matt Rao | Fortec | 1.186 |
| 29  | Fabian Schiller | West-Tec | 1.254 |
| 30  | Nicolas Pohler | Double R Racing | 1.342 |
| 31  | Tatiana Calderon | Carlin | 1.374 |
| 32  | Martin Cao | Fortec | 1.507 |
| 33  | Nabil Jeffri | Motopark | 1.573 |
| 34  | Facu Regalia | Eurointernational | 1.591 |
| 35  | Mahaveer Raghunathan | Motopark | 1.660 |
*Grid penalty