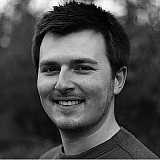 Felix Rosenqvist stamped his authority on the rest of the European Formula 3 field in the second race of the weekend at Hockenheim with a dominant lights-to-flag win.
In what was a largely processional encounter, the Swede was simply untouchable at the front of the pack after making a strong getaway from pole position.
From then on, it was simply a matter of extending the gap over closest pursuer Charles Leclerc over the course of the uninterrupted 22-lap race, which stood at nine seconds by the time Rosenqvist took the chequered flag for a second win of the season.
Leclerc meanwhile held on to second place through the opening bends, and was never challenged thereafter as the battle for third position heated up.
Race one winner Antonio Giovinazzi managed to dispatch Callum Ilott at the Spitzkehre hairpin on the first lap to move up to fourth before closing in on Maximilian Gunther.
The Italian made his move for third at the hairpin, but Gunther was able to get the drive and retake the place going into the following left-hander, Giovinazzi then running wide and dropping back into the clutches of Ilott.
But Giovinazzi held off the Red Bull-backed Briton and regrouped, closing on Gunther once more in the second half of the race before finally making the decisive move for the final podium spot exiting the hairpin.
Gunther held on to take fourth position ahead of Ilott and Santino Ferrucci, who escaped penalty after tipping Lance Stroll into a spin at the hairpin on the first lap.
Markus Pommer was set for seventh place until a last-lap mechanical failure that gifted the place to Gustavo Menezes, while Alex Albon, George Russell and Brandon Maisano completed the top 10.
Stroll recovered to 14th place after his first-lap tangle, one place ahead of Prema teammate Jake Dennis, who was forced to start from the very back after failing to get off the grid in time for the start of the warm-up lap.
Race results:
Pos

Driver

Team

Time/Gap

1 

Felix Rosenqvist

Prema Powerteam
34m17.939s

2 

Charles Leclerc

Van Amersfoort Racing

9.065

3 

Antonio Giovinazzi

Carlin

12.888

4 

Maximilian Gunther

Mucke Motorsport

16.576

5 

Callum Ilott

Carlin

21.924

6 

Santino Ferrucci

Mucke Motorsport

23.058

7 

Gustavo Menezes

Carlin

31.552

8 

Alexander Albon

Signature

32.172

9 

George Russell

Carlin

33.082

10 

Brandon Maisano

Prema Powerteam

34.679

11 

Mikkel Jensen

Mucke Motorsport

39.781

12 

Fabian Schiller

West-Tec

40.495

13 

Raoul Hyman

West-Tec

41.182

14 

Lance Stroll

Prema Powerteam

46.975

15 

Jake Dennis

Prema Powerteam

48.935

16 

Matt Rao

Fortec

52.141

17 

Markus Pommer

Motopark

52.948

18 

Martin Cao

Fortec

54.623

19 

Sam MacLeod

Motopark

54.984

20 

Pietro Fittipaldi

Fortec

55.319

21 

Tatiana Calderon

Carlin

55.816

22 

Nabil Jeffri

Motopark

58.217

23 

Nicolas Pohler

Double R Racing

59.621

24 

Michele Beretta

Mucke Motorsport

1'01.124

25 

Sergio Sette Camara

Motopark

1'04.807

26 

Matthew Solomon

Double R Racing

1'06.095

27 

Julio Moreno

T-Sport

1'06.870

28 

Kang Ling

Mucke Motorsport

1'09.835

29 

Zhi Cong Li

Fortec

1'17.488

30 

Alessio Lorandi

Van Amersfoort Racing

1'27.960

31 

Mahaveer Raghunathan

Motopark
1 Lap

32 

Dorian Boccolacci

Signature
1 Lap

           Retirements

- 

Ryan Tveter

Carlin
 

- 

Arjun Maini

Van Amersfoort Racing