Subscribe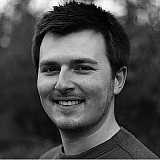 Felix Rosenqvist once again proved unstoppable in European Formula 3 qualifying, taking pole position for the opening race of the weekend at Spa-Francorchamps.
The Swede came to the fore towards the end of a first qualifying session that started in damp conditions, taking over eight tenths out of the previous best time set by Pietro Fittipaldi with a 2m10.173s to top a qualifying session for the seventh time in nine attempts in 2015.
Rosenqvist's closest challenger was Prema teammate Jake Dennis, who moved up to second with a time 0.569s off the pace before moving to within 0.238s at the chequered flag.
Points leader Antonio Giovinazzi took third place for Carlin, albeit 0.791s off the pace, ahead of Fortec driver Fittipaldi, who will start inside the top 10 for the first time this season in fourth.
Brandon Maisano made it three Prema drivers in the top five with a late jump to fifth, narrowly ahead of Van Amersfoort Racing's Charles Leclerc in sixth, with Signature's Alex Albon and top Mucke driver Santino Ferrucci sharing row four.
Red Bull junior Callum Ilott (Carlin) and Markus Pommer (Motopark) both enjoyed stints at the head of the timesheets earlier in the session, but were forced to be content with the final two slots in the top 10 when the dust settled on the session.
Qualifying results:
| | | | | |
| --- | --- | --- | --- | --- |
| Pos | Driver | Team | Time | Gap |
| 1  | Felix Rosenqvist | Prema Powerteam | 2'10.173 |   |
| 2  | Jake Dennis | Prema Powerteam | 2'10.411 | 0.238 |
| 3  | Antonio Giovinazzi | Carlin | 2'10.964 | 0.791 |
| 4  | Pietro Fittipaldi | Fortec | 2'11.008 | 0.835 |
| 5  | Brandon Maïsano | Prema Powerteam | 2'11.112 | 0.939 |
| 6  | Charles Leclerc | Van Amersfoort Racing | 2'11.121 | 0.948 |
| 7  | Alexander Albon | Signature | 2'11.172 | 0.999 |
| 8  | Santino Ferrucci | Mucke Motorsport | 2'11.224 | 1.051 |
| 9  | Callum Ilott | Carlin | 2'11.240 | 1.067 |
| 10  | Markus Pommer | Motopark | 2'11.244 | 1.071 |
| 11  | George Russell | Carlin | 2'11.297 | 1.124 |
| 12  | Mikkel Jensen | Mucke Motorsport | 2'11.348 | 1.175 |
| 13  | Raoul Hyman | West-Tec | 2'11.370 | 1.197 |
| 14  | Lance Stroll | Prema Powerteam | 2'11.397 | 1.224 |
| 15  | Sam MacLeod | Motopark | 2'11.459 | 1.286 |
| 16  | Alessio Lorandi | Van Amersfoort Racing | 2'11.465 | 1.292 |
| 17  | Ryan Tveter | Carlin | 2'11.547 | 1.374 |
| 18  | Maximlian Gunther | Mucke Motorsport | 2'11.716 | 1.543 |
| 19  | Gustavo Menezes | Carlin | 2'11.742 | 1.569 |
| 20  | Sergio Sette Camara | Motopark | 2'11.802 | 1.629 |
| 21  | Fabian Schiller | West-Tec | 2'12.060 | 1.887 |
| 22  | Dorian Boccolacci | Signature | 2'12.103 | 1.930 |
| 23  | Tatiana Calderon | Carlin | 2'12.216 | 2.043 |
| 24  | Nabil Jeffri | Motopark | 2'12.394 | 2.221 |
| 25  | Michele Beretta | Mucke Motorsport | 2'12.470 | 2.297 |
| 26  | Matthew Solomon | Double R Racing | 2'12.528 | 2.355 |
| 27  | Matt Rao | Fortec | 2'12.588 | 2.415 |
| 28  | Kang Ling | Mucke Motorsport | 2'12.750 | 2.577 |
| 29  | Nicolas Pohler | Double R Racing | 2'12.772 | 2.599 |
| 30  | Arjun Maini | Van Amersfoort Racing | 2'13.051 | 2.878 |
| 31  | Martin Cao | Fortec | 2'13.344 | 3.171 |
| 32  | Mahaveer Raghunathan | Motopark | 2'13.426 | 3.253 |
| 33  | Julio Moreno | T-Sport | 2'18.066 | 7.893 |