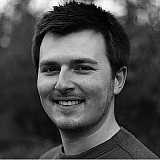 Felix Rosenqvist completed a hat-trick of European Formula 3 poles in the second qualifying session at Monza, edging out Charles Leclerc in another closely fought encounter.
Rosenqvist and Leclerc spent the first part of the session exchanging quickest times, the pair steadily lowering the benchmark and beating the Prema driver's pole-winning time of 1m43.766s from the first session.
Leclerc broke this barrier with a 1m43.756s, but Rosenqvist retook the top spot with a time precisely two tenths quicker – before going even quicker with a 1m43.417s to put himself well and truly out of the Monegasque rookie's reach.
Improving late on in the session to a 1m43.577s, Van Amersfoort driver Leclerc was able to cement his front row slot, ahead of points leader Antonio Giovinazzi, who ended up just under three tenths off the pace in third.
Jake Dennis, second quickest in the earlier session, took fourth, with Mucke Motorsport teammates Mikkel Jensen and Santino Ferrucci forming the third row.
Brandon Maisano, Matt Solomon, Ferrari protégé Lance Stroll, who briefly the held the top spot early on, and Markus Pommer completed the top 10.
The grid for the third race, determined by second quickest times, features an identical front two rows to that of the second, with Rosenqvist heading Leclerc, Giovinazzi and Dennis.
Qualifying results:
| Pos | Driver | Team | Time/Gap |
| --- | --- | --- | --- |
| 1 | Felix Rosenqvist | Prema Powerteam | 1m43.417s |
| 2 | Charles Leclerc | Van Amersfoort Racing | 0.160s |
| 3 | Antonio Giovinazzi | Carlin | 0.290s |
| 4 | Jake Dennis | Prema Powerteam | 0.305s |
| 5 | Mikkel Jensen | Mucke Motorsport | 0.395s |
| 6 | Santino Ferrucci | Mucke Motorsport | 0.551s |
| 7 | Brandon Maisano | Prema Powerteam | 0.586s |
| 8 | Matthew Solomon | Double R Racing | 0.599s |
| 9 | Lance Stroll | Prema Powerteam | 0.612s |
| 10 | Markus Pommer | Motopark | 0.640s |
| 11 | Gustavo Menezes | Carlin | 0.647s |
| 12 | Sergio Sette Camara | Motopark | 0.698s |
| 13 | Pietro Fittipaldi | Fortec | 0.728s |
| 14 | Maximilian Gunther | Mucke Motorsport | 0.756s |
| 15 | George Russell | Carlin | 0.818s |
| 16 | Fabian Schiller | West-Tec | 0.885s |
| 17 | Alexander Albon | Signature | 0.919s |
| 18 | Sam MacLeod | Motopark | 0.989s |
| 19 | Julio Moreno | T-Sport | 1.063s |
| 20 | Raoul Hyman | West-Tec | 1.074s |
| 21 | Nabil Jeffri | Motopark | 1.090s |
| 22 | Alessio Lorandi | Van Amersfoort Racing | 1.126s |
| 23 | Callum Ilott | Carlin | 1.126s |
| 24 | Ryan Tveter | Carlin | 1.171s |
| 25 | Tatiana Calderon | Carlin | 1.222s |
| 26 | Artur Janosz | Eurointernational | 1.223s |
| 27 | Arjun Maini | Van Amersfoort Racing | 1.435s |
| 28 | Facu Regalia | Eurointernational | 1.482s |
| 29 | Michele Beretta | Mucke Motorsport | 1.505s |
| 30 | Martin Cao | Fortec | 1.537s |
| 31 | Mahaveer Raghunathan | Motopark | 1.642s |
| 32 | Kang Ling | Mucke Motorsport | 1.700s |
| 33 | Nicolas Pohler | Double R Racing | 1.774s |
| 34 | Dorian Boccolacci | Signature | 1.845s |
| 35 | Matt Rao | Fortec | 1.930s |