Subscribe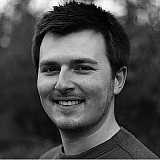 Felix Rosenqvist survived a late restart in the second of the weekend's European Formula 3 races at Spielberg to record a seventh win of the year ahead of Antonio Giovinazzi.
Poleman Rosenqvist got the jump over the opposition at the start, leading Giovinazzi, who managed to repel the advances of Lance Stroll on the opening tour to hold his grid slot of second.
Giovinazzi wasted no time leaving Stroll behind thereafter, keeping Rosenqvist honest throughout the race – the gap between the top two hovering around the one-second mark for much of the distance.
That was until a late Safety Car period, caused by Ryan Tveter spinning and getting stuck in the gravel at Turn 4, which bunched the pack up once more.
But Rosenqvist executed the restart to perfection, easing clear of Giovinazzi in the remaining laps to take the chequered flag by 1.3 seconds and displace Charles Leclerc as the Italian's nearest challenger in the points standings.
Stroll meanwhile kept Leclerc at bay to take his first podium of the season in third, with Alex Albon taking fifth ahead of Markus Pommer, who moved ahead of George Russell at the restart.
Race one winner Jake Dennis could do no better than eighth from his grid slot of 10th, ahead of Mikkel Jensen and Gustavo Menezes.
Sergio Sette Camara had also been firmly in the points in the early stages until his race was ruined by a drive-through penalty for a jump start.
The Brazilian recovered to 19th at the finish, two places ahead of Tatiana Calderon, who fought her way back from the rear of the field after being tagged into a spin by Arjun Maini on the second lap.
Not taking the start at all meanwhile was Brandon Maisano, the Frenchman parting ways with his Prema team before the start of the race.
Race results:
| | | | |
| --- | --- | --- | --- |
| Pos. | Driver | Team | Time/Gap |
| 1  | Felix Rosenqvist | Prema Powerteam | 35'55.558 |
| 2  | Antonio Giovinazzi | Carlin | 1.312 |
| 3  | Lance Stroll | Prema Powerteam | 2.740 |
| 4  | Charles Leclerc | Van Amersfoort Racing | 3.845 |
| 5  | Alexander Albon | Signature | 5.396 |
| 6  | Markus Pommer | Motopark | 5.435 |
| 7  | George Russell | Carlin | 7.011 |
| 8  | Jake Dennis | Prema Powerteam | 7.379 |
| 9  | Mikkel Jensen | Mucke Motorsport | 7.917 |
| 10  | Gustavo Menezes | Carlin | 8.259 |
| 11  | Raoul Hyman | West-Tec | 9.305 |
| 12  | Callum Ilott | Carlin | 9.908 |
| 13  | Santino Ferrucci | Mucke Motorsport | 10.632 |
| 14  | Maximilian Gunther | Mucke Motorsport | 10.979 |
| 15  | Arjun Maini | Van Amersfoort Racing | 12.203 |
| 16  | Nabil Jeffri | Motopark | 13.711 |
| 17  | Dorian Boccolacci | Signature | 15.660 |
| 18  | Andy Chang | Fortec | 15.978 |
| 19  | Sergio Sette Camara | Motopark | 16.393 |
| 20  | Matt Solomon | Double R Racing | 17.141 |
| 21  | Tatiana Calderon | Carlin | 17.558 |
| 22  | Julio Moreno | T-Sport | 18.111 |
| 23  | Zhi Cong Li | Fortec | 19.916 |
| 24  | Matheus Leist | Double R Racing | 20.623 |
| 25  | Mahaveer Raghunathan | Motopark | 22.078 |
| 26  | Kang Ling | Mucke Motorsport | 29.386 |
| 27  | Fabian Schiller | West-Tec | 32.591 |
| 28  | Alessio Lorandi | Van Amersfoort Racing | 39.025 |
| 29  | Sam MacLeod | Motopark | 1 Lap |
| 30  | Michele Beretta | Mucke Motorsport | 1 Lap |
| 31  | Matt Rao | Fortec | 2 Laps |
| 32  | Pietro Fittipaldi | Fortec | 2 Laps |
| Ret | Ryan Tveter | Carlin | -  |