Get alerts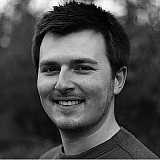 Felix Rosenqvist beat Prema teammate Jake Dennis by the narrowest of margins to secure pole position for the first European Formula 3 race of the weekend at Spielberg.
The Swede came out on top by just seven thousandths to record his 10th pole position of 2015 with a 1m24.510s in the closing minutes of qualifying.
That was enough to demote Dennis to second place, the Brit having held sway for much of the session, first knocking Rosenqvist off the top spot with a 1m24.683s before strengthening his hold by breaking through his teammate's practice benchmark with a 1m24.517s.
A late surge for Lance Stroll made it a Prema 1-2-3, the Ferrari protégé lapping 0.191s off the pace, demoting points leader Antonio Giovinazzi to fourth and Charles Leclerc to fifth, the two title contenders split by just 13 thousandths.
Sergio Sette Camara continued the strong qualifying form he displayed at Zandvoort to take sixth, ahead of George Russell and Alexander Albon.
Markus Pommer and Gustavo Menezes completed the top 10 in an extremely tightly fought session, the top 18 being covered by under a second.
Qualifying times:
| | | | | |
| --- | --- | --- | --- | --- |
| Pos. | Driver | Team | Time | Gap |
| 1  | Felix Rosenqvist | Prema Powerteam | 1'24.510 |   |
| 2  | Jake Dennis | Prema Powerteam | 1'24.517 | 0.007 |
| 3  | Lance Stroll | Prema Powerteam | 1'24.701 | 0.191 |
| 4  | Antonio Giovinazzi | Carlin | 1'24.751 | 0.241 |
| 5  | Charles Leclerc | Van Amersfoort Racing | 1'24.764 | 0.254 |
| 6  | Sergio Sette Camara | Motopark | 1'24.899 | 0.389 |
| 7  | George Russell | Carlin | 1'24.973 | 0.463 |
| 8  | Alexander Albon | Signature | 1'24.978 | 0.468 |
| 9  | Markus Pommer | Motopark | 1'25.035 | 0.525 |
| 10  | Gustavo Menezes | Carlin | 1'25.040 | 0.530 |
| 11  | Mikkel Jensen | Mucke Motorsport | 1'25.043 | 0.533 |
| 12  | Raoul Hyman | West-Tec | 1'25.119 | 0.609 |
| 13  | Callum Ilott | Carlin | 1'25.136 | 0.626 |
| 14  | Brandon Maisano | Prema Powerteam | 1'25.153 | 0.643 |
| 15  | Maximilian Gunther | Mucke Motorsport | 1'25.322 | 0.812 |
| 16  | Santino Ferrucci | Mucke Motorsport | 1'25.350 | 0.840 |
| 17  | Tatiana Calderon | Carlin | 1'25.414 | 0.904 |
| 18  | Dorian Boccolacci | Signature | 1'25.468 | 0.958 |
| 19  | Fabian Schiller | West-Tec | 1'25.606 | 1.096 |
| 20  | Nabil Jeffri | Motopark | 1'25.719 | 1.209 |
| 21  | Arjun Maini | Van Amersfoort Racing | 1'25.746 | 1.236 |
| 22  | Alessio Lorandi | Van Amersfoort Racing | 1'25.781 | 1.271 |
| 23  | Sam MacLeod | Motopark | 1'25.862 | 1.352 |
| 24  | Michele Beretta | Mucke Motorsport | 1'25.909 | 1.399 |
| 25  | Andy Chang | Fortec | 1'25.913 | 1.403 |
| 26  | Julio Moreno | T-Sport | 1'25.956 | 1.446 |
| 27  | Matt Solomon | Double R Racing | 1'25.984 | 1.474 |
| 28  | Kang Ling | Mucke Motorsport | 1'26.074 | 1.564 |
| 29  | Matt Rao | Fortec | 1'26.232 | 1.722 |
| 30  | Pietro Fittipaldi | Fortec | 1'26.522 | 2.012 |
| 31  | Matheus Leist | Double R Racing | 1'26.563 | 2.053 |
| 32  | Zhi Cong Li | Fortec | 1'26.958 | 2.448 |
| 33  | Mahaveer Raghunathan | Motopark | 1'27.430 | 2.920 |