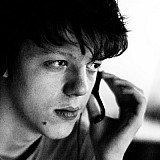 Prema Powerteam's Felix Rosenqvist prevented Antonio Giovinazzi from pulling off a qualifying sweep at Zandvoort as he beat the Italian by just 0.009s.
Having left his best efforts late in the qualifying one earlier today, Rosenqvist was among the first to get a strong lap in this time by, vaulting to the top of the timesheets after five minutes.
The Swede opted to pit right after that and, as the session approached halfway point, he was demoted to second by Giovinazzi.
Rosenqvist rejoined the track in the second half of the shootout and quickly reclaimed the top spot, doing so to the tune of more than three tenths of a second.
By the chequered flag, Giovinazzi had lowered the gap to just nine thousandths of a second, but the Italian could not prevent Rosenqvist from securing pole.
It was, however, enough for him to ensure he'd be starting the final race of the weekend at the very front, having edged the Swede on second-best times.
Again, it was Motopark's Markus Pommer who finished as best of the rest, comfortably holding on to third place for race two and even beating Rosenqvist to a front row spot for race three.
Prema teammates Jake Dennis and Lance Stroll completed the top five both races two and three, with championship leader Charles Lerclec sixth overall in qualifying – but just tenth on second-best times.
For seventh on the race two grid, Alex Albon beat George Russell by just 0.003s, the duo closely followed by Sergio Sette Camara and top Mucke driver Maximilian Gunther.
But in race three, Sette Camara will move up to sixth, with Russell and Albon on row four and Ryan Tveter joining Leclerc on row five.
Qualifying race 2
| Pos | Driver | Time | Gap |
| --- | --- | --- | --- |
| 1 | Felix Rosenqvist | 1:29.713 |   |
| 2 | Antonio Giovinazzi  | 1:29.722 | 00.009 |
| 3 | Markus Pommer  | 1:30.239 | 00.526 |
| 4 | Jake Dennis | 1:30.426 | 00.713 |
| 5 | Lance Stroll | 1:30.450 | 00.737 |
| 6 | Charles Leclerc | 1:30.503 | 00.790 |
| 7 | Alexander Albon  | 1:30.663 | 00.950 |
| 8 | George Russell | 1:30.666 | 00.953 |
| 9 | Sergio Sette Camara  | 1:30.679 | 00.966 |
| 10 | Maximilian Günther | 1:30.701 | 00.988 |
| 11 | Santino Ferrucci | 1:30.792 | 01.079 |
| 12 | Callum Ilott | 1:30.866 | 01.153 |
| 13 | Ryan Tveter | 1:30.942 | 01.229 |
| 14 | Dorian Boccolacci | 1:30.994 | 01.281 |
| 15 | Julio Moreno | 1:31.233 | 01.520 |
| 16 | Gustavo Menezes | 1:31.308 | 01.595 |
| 17 | Raoul Hyman | 1:31.311 | 01.598 |
| 18 | Brandon Maisano | 1:31.311 | 01.598 |
| 19 | Tatiana Calderón  | 1:31.326 | 01.613 |
| 20 | Matt Solomon  | 1:31.348 | 01.635 |
| 21 | Michele Beretta | 1:31.380 | 01.667 |
| 22 | Arjun Maini | 1:31.430 | 01.717 |
| 23 | Mikkel Jensen | 1:31.489 | 01.776 |
| 24 | Nabil Jeffri  | 1:31.508 | 01.795 |
| 25 | Sam Macleod | 1:31.529 | 01.816 |
| 26 | Pietro Fittipaldi  | 1:31.570 | 01.857 |
| 27 | Kang Ling | 1:31.698 | 01.985 |
| 28 | Fabian Schiller | 1:31.793 | 02.080 |
| 29 | Nicolas Pohler | 1:31.954 | 02.241 |
| 30 | Alessio Lorandi  | 1:32.287 | 02.574 |
| 31 | Wing Chung Chang  | 1:32.386 | 02.673 |
| 32 | Matthew Rao | 1:32.968 | 03.255 |
| 33 | Mahaveer Raghunathan | 1:33.029 | 03.316 |
| 34 | Zhi Cong Li | 1:33.335 | 03.622 |
Qualifying race 3 – top 10
| Pos. | Driver | Time | Gap |
| --- | --- | --- | --- |
| 1 | Antonio Giovinazzi  | 1:30.065 |   |
| 2 | Markus Pommer | 1:30.262 | 0.197 |
| 3 | Felix Rosenqvist | 1:30.289 | 0.224 |
| 4 | Jake Dennis | 1:30.433 | 0.368 |
| 5 | Lance Stroll  | 1:30.480 | 0.415 |
| 6 | Sergio Sette Camara  | 1:30.763 | 0.698 |
| 7 | George Russell  | 1:30.926 | 0.861 |
| 8 | Alexander Albon  | 1:31.001 | 0.936 |
| 9 | Ryan Tveter | 1:31.044 | 0.979 |
| 10 | Charles Leclerc | 1:31.185 | 1.120 |