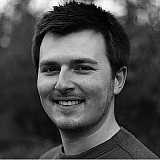 Felix Rosenqvist and Antonio Giovinazzi secured the remaining pole positions for this weekend's European Formula 3 races at Spielberg.
Rosenqvist, who led an all-Prema top three in first qualifying, was the only driver to dip below the benchmark he established earlier in the day with a sensational last-minute effort of 1m24.395s.
That was enough to oust points leader Giovinazzi, who had controlled the leaderboard for much of the latter part of the session, by 0.234s – but the Italian's second quickest time was 0.041s faster than Rosenqvist's, preventing the Swede taking a clean sweep of poles.
Lance Stroll managed to secure another third place grid position in race two with a time 0.268s slower than Prema teammate Rosenqvist, the Canadian lining up fifth for race three.
Motopark teammates Sergio Sette Camara and Markus Pommer, who headed the times briefly early on after an early red flag period caused by Julio Moreno, were fourth and fifth fastest overall.
The pair but will share the second row in the same order for race three, both setting second quickest times faster than Stroll's, with Charles Leclerc starting sixth for both races.
Completing the top 10 for race one were George Russell, Alex Albon, Mikkel Jensen and a subdued Jake Dennis, who lines up seventh for race three ahead of Albon, Russell and Callum Ilott.
Qualifying results (best times only):
| | | | | |
| --- | --- | --- | --- | --- |
| Pos. | Driver | Team | Time | Gap |
| 1  | Felix Rosenqvist | Prema Powerteam | 1'24.395 |   |
| 2  | Antonio Giovinazzi | Carlin | 1'24.629 | 0.234 |
| 3  | Lance Stroll | Prema Powerteam | 1'24.663 | 0.268 |
| 4  | Sergio Sette Camara | Motopark | 1'24.884 | 0.489 |
| 5  | Markus Pommer | Motopark | 1'24.907 | 0.512 |
| 6  | Charles Leclerc | Van Amersfoort Racing | 1'24.939 | 0.544 |
| 7  | George Russell | Carlin | 1'24.956 | 0.561 |
| 8  | Alexander Albon | Signature | 1'25.026 | 0.631 |
| 9  | Mikkel Jensen | Mucke Motorsport | 1'25.032 | 0.637 |
| 10  | Jake Dennis | Prema Powerteam | 1'25.072 | 0.677 |
| 11  | Santino Ferrucci | Mucke Motorsport | 1'25.083 | 0.688 |
| 12  | Raoul Hyman | West-Tec | 1'25.138 | 0.743 |
| 13  | Brandon Maisano | Prema Powerteam | 1'25.158 | 0.763 |
| 14  | Callum Ilott | Carlin | 1'25.179 | 0.784 |
| 15  | Gustavo Menezes | Carlin | 1'25.217 | 0.822 |
| 16  | Maximilian Gunther | Mucke Motorsport | 1'25.447 | 1.052 |
| 17  | Sam MacLeod | Motopark | 1'25.469 | 1.074 |
| 18  | Dorian Boccolacci | Signature | 1'25.569 | 1.174 |
| 19  | Tatiana Calderon | Carlin | 1'25.588 | 1.193 |
| 20  | Michele Beretta | Mucke Motorsport | 1'25.703 | 1.308 |
| 21  | Alessio Lorandi | Van Amersfoort Racing | 1'25.794 | 1.399 |
| 22  | Arjun Maini | Van Amersfoort Racing | 1'25.826 | 1.431 |
| 23  | Nabil Jeffri | Motopark | 1'25.890 | 1.495 |
| 24  | Pietro Fittipaldi | Fortec | 1'25.986 | 1.591 |
| 25  | Andy Chang | Fortec | 1'25.988 | 1.593 |
| 26  | Kang Ling | Mucke Motorsport | 1'26.087 | 1.692 |
| 27  | Matt Solomon | Double R Racing | 1'26.181 | 1.786 |
| 28  | Fabian Schiller | West-Tec | 1'26.432 | 2.037 |
| 29  | Matt Rao | Fortec | 1'26.529 | 2.134 |
| 30  | Matheus Leist | Double R Racing | 1'26.762 | 2.367 |
| 31  | Zhi Cong Li | Fortec | 1'27.113 | 2.718 |
| 32  | Mahaveer Raghunathan | Motopark | 1'27.360 | 2.965 |
| 33  | Julio Moreno | T-Sport | 1'30.462 | 6.067 |