Get alerts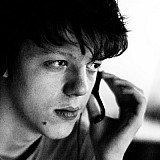 2014 Macau Grand Prix podium finisher Nick Cassidy will return to the European Formula 3 series, joining Prema Powerteam for the next two rounds at Portimao and the Nurburgring.
The 21-year-old New Zealander has been picked as a replacement for Brandon Maisano, who chose to abandon his European F3 campaign midway through the previous round at Spielberg.
Cassidy contested 12 races with EuroInternational, T-Sport and Carlin in the two previous years of European F3, taking a best finish of 11th on three occasions.
"I would like to thank Prema Powerteam for this opportunity, one that I am really looking forward to," the Kiwi said. "With their knowledge I am looking to learn as much as possible, to develop myself, with the aim of good results in these two race meetings"
A two-time champion of the New Zealand-based Toyota Racing Series, Cassidy currently leads the standings in the Japanese F3 series, with five race wins to his name.
"I am sure there will be a few little differences to racing in Japan, but I feel prepared, and am looking forward to the challenge," he added.
At Prema, Cassidy will partner title contenders Felix Rosenqvist and Jake Dennis, as well as reigning Toyota Racing Series champion Lance Stroll.
Prema boss Rene Rosin said: "I am delighted to rely on Cassidy, a very quick and consistent driver who has not yet had the chance to show his real value at European level.
"I wish that, driving with Prema at Portimao, where two days of testing will be held before the race, and at Nurburgring, Nick will be able to score the results he deserves."
Contracted for two rounds, Cassidy is unlikely to be available for the only remaining European F3 event - the Hockenheim finale - as it clashes with the last meeting of Japanese F3.