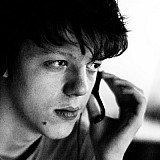 European Formula 3 race winner George Russell reckons the imperious late-season form of the Prema Powerteam squad in 2015 has played a part in the dip in entry numbers in the category this year.
Prema has ruled the continental F3 category with the iron fist in the past five seasons, going unbeaten both in the drivers' and in the teams' standings.
And it was particularly dominant in the latter stages of the 2015 campaign, winning 10 of the last 12 races as Felix Rosenqvist romped to the title.
The European F3 series had more than 30 full-season entries last year, but the number currently stands at 24 for 2016, with a number of teams pulling out.
Asked if F3 was facing an issue of costs, Russell, who switched from Carlin to Hitech GP in the off-season, told Motorsport.com: "I'm not too sure what the teams are putting in investment-wise.
"Obviously I have a small indication of what Hitech are doing, but the regulations are still quite tight. There's not a lot you can do on the car.
"Prema last year found a very good recipe and took control of the championship, especially in the last three race weekends, and I think that put a lot of drivers off really.
"The way some people saw it was, if you're not in one of those four Prema cars, you have no chance. From speaking to drivers, I think that's what put them off."
F3 in good health
But despite the category being set for fewer cars on the grid in 2016, Russell believes European F3 is not in trouble.
"The quality is still there," he said. "Last year there were definitely too many cars, and I think this year's field is still really tough, probably as tough as last year.
"There are so many drivers capable of winning races, most of them second-year drivers, and the rookies are really fast.
"All we're missing is the extra 12 cars filling up the grid, so to say. It's quality rather than quantity.
"I still think F3 is still the most prestigious junior category out there, I don't think that's ever going to get taken away."
Interview by Jamie Klein