Get alerts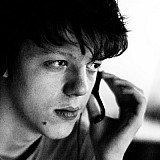 European Formula 3 championship leader Felix Rosenqvist emerged quickest in the first qualifying session of the penultimate round at the Nurburgring, as his three remaining title rivals struggled.
F3 veteran Rosenqvist had finished runner-up at the German venue on three occasions in F3, but has never won before - although the Swede will have a great chance to rectify that in the upcoming first race.
Callum Ilott, who topped the first free practice earlier today, headed the 20-minute qualifying session at halfway, before Charles Leclerc became the first driver to dip into the 1m21s range.
But the championship-leading Prema team moved to the forefront soon enough. First, Rosenqvist took three tenths out of Leclerc's time, only to have his own benchmark improved on by Nick Cassidy.
However, the Swede took little time to respond, returning to the lead for good a couple of minutes after and then cementing his pole with a 1m21.126s.
Cassidy wound up third, with George Russell splitting the Prema duo as runner-up.
Ilott, meanwhile, ended up fourth, with Rosenqvist's championship rivals Jake Dennis, Leclerc and Antonio Giovinazzi taking spots between fifth and seventh.
Mucke's Mikkel Jensen posted a last-second improvement and moved to within 0.003s of Giovinazzi, but had to do with eighth.
Motopark duo Markus Pommer and Sergio Sette Camara completed the provisional top 10.
F3 returnee Felix Serralles was 24th for Mucke, while Latvian racer Harald Schlegelmilch, representing the new Artline squad on its debut, propped up the field 4.76s off the pace in 33rd.
| | | | | |
| --- | --- | --- | --- | --- |
| Pos. | Driver | Team | Time | Delay |
| 1 | Felix Rosenqvist | Prema Powerteam | 1'21.126 |   |
| 2 | George Russell | Carlin | 1'21.278 | 0.152 |
| 3 | Nick Cassidy | Prema Powerteam | 1'21.379 | 0.253 |
| 4 | Callum Ilott | Carlin | 1'21.440 | 0.314 |
| 5 | Jake Dennis | Prema Powerteam | 1'21.483 | 0.357 |
| 6 | Charles Leclerc | Van Amersfoort | 1'21.532 | 0.406 |
| 7 | Antonio Giovinazzi | Carlin | 1'21.653 | 0.527 |
| 8 | Mikkel Jensen | Mucke Motorsport | 1'21.656 | 0.530 |
| 9 | Markus Pommer | Motopark | 1'21.745 | 0.619 |
| 10 | Sergio Sette Camara | Motopark | 1'21.749 | 0.623 |
| 11 | Arjun Maini | Van Amersfoort | 1'21.749 | 0.623 |
| 12 | Lance Stroll | Prema Powerteam | 1'21.821 | 0.695 |
| 13 | Santino Ferrucci | Mucke Motorsport | 1'21.936 | 0.810 |
| 14 | Alexander Albon | Signature | 1'21.970 | 0.844 |
| 15 | Nabil Jeffri | Motopark | 1'21.993 | 0.867 |
| 16 | Raoul Hyman | West-Tec | 1'21.995 | 0.869 |
| 17 | Alessio Lorandi | Van Amersfoort | 1'22.016 | 0.890 |
| 18 | Pietro Fittipaldi | Fortec | 1'22.087 | 0.961 |
| 19 | Gustavo Menezes | Carlin | 1'22.178 | 1.052 |
| 20 | Dorian Boccolacci | Signature | 1'22.179 | 1.053 |
| 21 | Ryan Tveter | Carlin | 1'22.251 | 1.125 |
| 22 | Michele Beretta | Mucke Motorsport | 1'22.259 | 1.133 |
| 23 | Sam MacLeod | Motopark | 1'22.300 | 1.174 |
| 24 | Felix Serralles | Mucke Motorsport | 1'22.408 | 1.282 |
| 25 | Tatiana Calderon | Carlin | 1'22.470 | 1.344 |
| 26 | Matt Solomon | Double R | 1'22.520 | 1.394 |
| 27 | Zhi Cong Li | Fortec | 1'22.588 | 1.462 |
| 28 | Andy Chang | Fortec | 1'22.667 | 1.541 |
| 29 | Matt Rao | Fortec | 1'22.716 | 1.590 |
| 30 | Julio Moreno | T-Sport | 1'22.833 | 1.707 |
| 31 | Nicolas Pohler | Double R | 1'23.180 | 2.054 |
| 32 | Mahaveer Raghunathan | Motopark | 1'23.678 | 2.552 |
| 33 | Harald Schlegelmilch | Artline | 1'25.887 | 4.761 |