Subscribe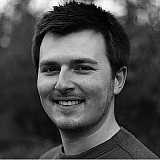 Charles Leclerc eased to a fourth European Formula 3 victory of the season in torrential conditions at the Norisring to extend his championship lead.
From pole position, the young Monegasque led throughout, withstanding early pressure from a rapid Alex Albon before a mistake by the Anglo-Thai gave Leclerc a comfortable margin he would hold until the race was effectively ended by a Safety Car period.
The field circulated behind the pace car for the opening laps before being let loose, with Albon immediately diving up the inside of Maximilian Gunther to slot into second behind Leclerc.
The two rookie drivers were split by less than a second for the opening part of the race in the battle for the lead, until Albon ran straight on at the first hairpin, dropping down to fifth in the process.
His error gave Leclerc a comfortable lead of 4.4 seconds, which he would almost double before the Safety Car was scrambled in response to debris from Jake Dennis' car being scattered across the circuit after the Brit collided with Arjun Maini as the latter left the pits.
Antonio Giovinazzi, who had moved up from seventh on the grid to second, got a large piece of the debris stuck on his front wing just as the caution period began, but was able to dislodge it by riding over the kerbs and kept his second place behind a dominant Leclerc.
The Italian had passed title rival Felix Rosenqvist for the place at the exit of the first corner a few laps earlier, the Swede hanging on for third, ahead of Gunther, who ran second after Albon ran wide before slipping behind first Rosenqvist and then Giovinazzi in quick succession.
Dorian Boccolacci took sixth behind Signature teammate Albon, with Gustavo Menezes, Lance Stroll, Markus Pommer – slipping five places from his grid slot of fourth – and George Russell completing the scorers.
Race results:

| | | | |
| --- | --- | --- | --- |
| Pos | Driver | Team | Time/Gap |
| 1  | Charles Leclerc | Van Amersfoort Racing | 35'41.741 |
| 2  | Antonio Giovinazzi | Carlin | 0.769 |
| 3  | Felix Rosenqvist | Prema Powerteam | 5.703 |
| 4  | Maximilian Gunther | Mucke Motorsport | 6.410 |
| 5  | Alexander Albon | Signature | 7.526 |
| 6  | Dorian Boccolacci | Signature | 7.998 |
| 7  | Gustavo Menezes | Carlin | 9.369 |
| 8  | Lance Stroll | Prema Powerteam | 9.864 |
| 9  | Markus Pommer | Motopark | 11.196 |
| 10  | George Russell | Carlin | 12.734 |
| 11  | Callum Ilott | Carlin | 13.199 |
| 12  | Mikkel Jensen | Mucke Motorsport | 14.493 |
| 13  | Ryan Tveter | Carlin | 15.350 |
| 14  | Tatiana Calderon | Carlin | 16.603 |
| 15  | Sergio Sette Camara | Motopark | 16.955 |
| 16  | Sam MacLeod | Motopark | 17.413 |
| 17  | Alessio Lorandi | Van Amersfoort Racing | 17.546 |
| 18  | Julio Moreno | T-Sport | 20.150 |
| 19  | Pietro Fittipaldi | Fortec | 20.311 |
| 20  | Brandon Maisano | Prema Powerteam | 1 lap |
| 21  | Kang Ling | Mucke Motorsport | 1 lap |
| 22  | Nicolas Pohler | Double R Racing | 1 lap |
| 23  | Matt Rao | Fortec | 1 lap |
| 24  | Nabil Jeffri | Motopark | 1 lap |
| 25  | Mahaveer Raghunathan | Motopark | 2 laps |
| 26  | Fabian Schiller | West-Tec | 2 laps |
| Ret | Jake Dennis | Prema Powerteam |   |
| Ret | Santino Ferrucci | Mucke Motorsport |   |
| Ret | Matt Solomon | Double R Racing |   |
| Ret | Raoul Hyman | West-Tec |   |
| Ret | Arjun Maini | Van Amersfoort Racing |   |
| Ret | Michele Beretta | Mucke Motorsport |   |