Get alerts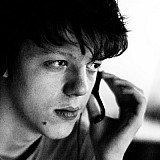 Felix Rosenqvist rounded out his title-winning European F3 campaign with his 14th win of the season in a hectic final race at a drying Hockenheim.
While Rosenqvist held firm out front after taking the lead early on, the track conditions proved too much for many of his fellow competitors, with the safety car making four appearances.
Jake Dennis and Antonio Giovinazzi shared the front row, the Brit opting to gamble on wet tyres, but both ended up passed by fast starter Rosenqvist, as well as Alexander Albon and Alexander Sims.
Signature driver Albon was all over Rosenqvist over the opening laps, revelling in the damp conditions, but their battle was interrupted by the first appearance of the safety car, which came out when Pietro Fittipaldi and Nicolas Pohler came together on lap 5.
The next SC followed shortly after the restart as cars started going off left and right - with George Russell punted off by Matt Rao, newcomer Tanart Sathienthirakul clashing with Harald Schlegelmilch's ArtLine and Julio Moreno spinning on his own.
And while Giovinazzi managed to take third off of Sims during the next green flag stint, the wheel-to-wheel racing did not last long as Nabil Jeffri went off in the gravel.
Fittingly, the race concluded under the fourth and final safety car period due to debris.
As such, Rosenqvist secured the win, while Albon remained winless but picked up his third runner-up finish of his rookie campaign.
Giovinazzi completed the podium ahead of Sims, who was disqualified from his fifth place finish in Saturday's second race, and Callum Ilott, while Prema newcomer while Maximilian Gunther recovered from being turned around on lap one to take sixth.
After pitting for slicks, Dennis made his way up to seventh, ahead of Mikkel Jensen and Michele Beretta, the latter securing his first F3 points in the final race of his sophomore season.
Tatiana Calderon was also on course to score for the first time of the year, crossing the finish line in 10th, but picked up a time penalty for spinning Alessio Lorandi under the safety car; the spot was thus inherited by Raoul Hyman.
Erstwhile title contender Charles Leclerc languished on wets and finished well down the order in 21st after leaving his tyre change late.
Race results:
| | | | |
| --- | --- | --- | --- |
| Pos. | Driver | Team | Time/Gap |
| 1  |  Felix Rosenqvist | Prema | 35'27.859 |
| 2  |  Alexander Albon | Signature | 0.511 |
| 3  |  Antonio Giovinazzi | Carlin | 0.862 |
| 4  |  Alexander Sims | Hitech | 1.050 |
| 5  |  Callum Ilott | Carlin | 2.019 |
| 6  |  Maximilian Gunther | Prema | 2.615 |
| 7  |  Jake Dennis | Prema | 2.991 |
| 8  |  Mikkel Jensen | Mucke | 4.825 |
| 9  |  Michele Beretta | Mucke | 5.634 |
| 10  |  Raoul Hyman | West-Tec | 7.289 |
| 11  |  Sergio Sette Camara | Motopark | 8.645 |
| 12  |  Alessio Lorandi | Van Amersfoort | 9.092 |
| 13  |  Gustavo Menezes | Carlin | 10.267 |
| 14  |  Matt Solomon | Double R | 10.430 |
| 15  |  Nicolas Pohler | Double R | 11.549 |
| 16  |  Julio Moreno | T-Sport | 13.158 |
| 17  |  Arjun Maini | Van Amersfoort | 14.507 |
| 18  |  Matt Rao | Fortec | 14.812 |
| 19  |  Zhi Cong Li | Fortec | 16.006 |
| 20  |  Andy Chang | Fortec | 16.678 |
| 21  |  Charles Leclerc | Van Amersfoort | 18.371 |
| 22  |  Markus Pommer | Motopark | 20.579 |
| 23  |  Dorian Boccolacci | Signature | 32.361 |
| 24  |  Tatiana Calderon | Carlin | 36.667 |
| -  |  Santino Ferrucci | Mucke |   |
| -  |  Nabil Jeffri | Motopark |   |
| -  |  Harald Schlegelmilch | ArtLine |   |
| -  |  George Russell | Carlin |   |
| -  |  Tanart Sathienthirakul | Motopark |   |
| -  |  Lance Stroll | Prema |   |
| -  |  Marvin Dienst | ArtLine |   |
| -  |  Pietro Fittipaldi | Fortec |   |
| -  |  Ryan Tveter | Carlin |   |