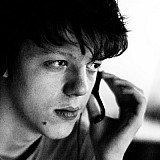 Newly-crowned European F3 champion Felix Rosenqvist claimed a comfortable sixth consecutive pole in first qualifying at Hockenheim, while his Prema Powerteam squad locked out the first two rows.
Rosenqvist, who clinched the title with a round to spare at the Nurburgring, stormed into the lead of the session with five minutes to go, becoming the first driver to dip below 1m32s this weekend.
He shaved off another 0.013s off his time at the chequered flag but it made little difference, as none of his rivals managed to get within three tenths of the Swede's benchmark, granting Rosenqvist his 17th pole of the season.
Prema newcomer Maximilian Gunther impressed as best of the rest, narrowly beating out teammate Lance Stroll for a spot on the front row alongside Rosenqvist.
Alexander Sims briefly seemed set to break the Italian team's lock-out in fourth, but he was demoted to fifth place by Jake Dennis and couldn't respond, despite going quickest through sector two.
Mikkel Jensen led the charge for Gunther's former team Mucke in sixth, ahead of Van Amersfoort Racing's rookie champion Charles Leclerc.
Markus Pommer, Antonio Giovinazzi and Alex Albon made up the top 10.
| | | | | |
| --- | --- | --- | --- | --- |
| Pos. | Driver | Team | Time | Gap |
| 1 |  Felix Rosenqvist | Prema | 1'31.771 |   |
| 2 |  Maximilian Gunther | Prema | 1'32.119 | 0.348 |
| 3 |  Lance Stroll | Prema | 1'32.125 | 0.354 |
| 4 |  Jake Dennis | Prema | 1'32.158 | 0.387 |
| 5 |  Alexander Sims | Hitech | 1'32.172 | 0.401 |
| 6 |  Mikkel Jensen | Mucke | 1'32.325 | 0.554 |
| 7 |  Charles Leclerc | Van Amersfoort | 1'32.330 | 0.559 |
| 8 |  Markus Pommer | Motopark | 1'32.417 | 0.646 |
| 9 |  Antonio Giovinazzi | Carlin | 1'32.489 | 0.718 |
| 10 |  Alexander Albon | Signature | 1'32.560 | 0.789 |
| 11 |  George Russell | Carlin | 1'32.585 | 0.814 |
| 12 |  Sergio Sette Camara | Motopark | 1'32.691 | 0.920 |
| 13 |  Arjun Maini | Van Amersfoort | 1'32.720 | 0.949 |
| 14 |  Raoul Hyman | West-Tec | 1'32.721 | 0.950 |
| 15 | Gustavo Menezes | Carlin | 1'32.803 | 1.032 |
| 16 |  Alessio Lorandi | Van Amersfoort | 1'32.825 | 1.054 |
| 17 |  Dorian Boccolacci | Signature | 1'32.957 | 1.186 |
| 18 |  Nabil Jeffri | Motopark | 1'33.015 | 1.244 |
| 19 |  Pietro Fittipaldi | Fortec | 1'33.143 | 1.372 |
| 20 |  Michele Beretta | Mucke | 1'33.156 | 1.385 |
| 21 |  Santino Ferrucci | Mucke | 1'33.173 | 1.402 |
| 22 |  Ryan Tveter | Carlin | 1'33.204 | 1.433 |
| 23 |  Tatiana Calderon | Carlin | 1'33.246 | 1.475 |
| 24 |  Julio Moreno | T-Sport | 1'33.318 | 1.547 |
| 25 |  Matt Rao | Fortec | 1'33.551 | 1.780 |
| 26 |  Zhi Cong Li | Fortec | 1'33.581 | 1.810 |
| 27 |  Matt Solomon | Double R | 1'33.684 | 1.913 |
| 28 |  Andy Chang | Fortec | 1'34.002 | 2.231 |
| 29 |  Tanart Sathienthirakul | Motopark | 1'34.044 | 2.273 |
| 30 |  Nicolas Pohler | Double R | 1'34.201 | 2.430 |
| 31 |  Harald Schlegelmilch | ArtLine | 1'34.478 | 2.707 |
| 32 |  Marvin Dienst | ArtLine | 1'34.513 | 2.742 |
| 33 |  Callum Ilott | Carlin | 1'37.911 | 6.140 |