Get alerts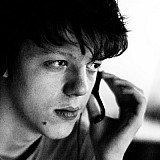 Antonio Giovinazzi and Jake Dennis ended Felix Rosenqvist's six-race pole streak in the second European Formula 3 qualifying session at Hockenheim.
Carlin driver Giovinazzi stole Race 2 pole from Dennis at the chequered flag by the narrowest of margins - 0.002s, though the Briton nonetheless retained pole for Race 3.
Having taken a dominant pole in the opening qualifying, series champion Rosenqvist languished near the bottom of the top 10 in the closing stages of the session, but recovered to claim a late third.
In doing so, he beat Hitech part-timer Alexander Sims, as well as Prema newcomer Maximilian Gunther, who made up the session's top five.
Alex Albon will be sixth on the Race 2 grid, ahead of Mikkel Jensen and the last of the Premas in Lance Stroll, with Markus Pommer and George Russell making up the top 10.
On second best times for Race 3, Giovinazzi and Dennis will switch sides on the front row, with Rosenqvist joined by Gunther on row two, ahead of Albon, Russell, Jensen and Pommer.
| | | | | |
| --- | --- | --- | --- | --- |
| Pos. | Driver | Team | Time | Gap |
| 1 |  Antonio Giovinazzi | Carlin | 1'32.089 |   |
| 2 |  Jake Dennis | Prema | 1'32.091 | 0.002 |
| 3 |  Felix Rosenqvist | Prema | 1'32.139 | 0.050 |
| 4 |  Alexander Sims | Hitech | 1'32.161 | 0.072 |
| 5 |  Maximilian Gunther | Prema | 1'32.168 | 0.079 |
| 6 |  Alexander Albon | Signature | 1'32.246 | 0.157 |
| 7 |  Mikkel Jensen | Mucke | 1'32.296 | 0.207 |
| 8 |  Lance Stroll | Prema | 1'32.394 | 0.305 |
| 9 |  Markus Pommer | Motopark | 1'32.427 | 0.338 |
| 10 |  George Russell | Carlin | 1'32.429 | 0.340 |
| 11 |  Sergio Sette Camara | Motopark | 1'32.479 | 0.390 |
| 12 |  Charles Leclerc | Van Amersfoort | 1'32.530 | 0.441 |
| 13 |  Arjun Maini | Van Amersfoort | 1'32.577 | 0.488 |
| 14 |  Callum Ilott | Carlin | 1'32.583 | 0.494 |
| 15 |  Alessio Lorandi | Van Amersfoort | 1'32.589 | 0.500 |
| 16 |  Santino Ferrucci | Mucke | 1'32.670 | 0.581 |
| 17 |  Dorian Boccolacci | Signature | 1'32.826 | 0.737 |
| 18 |  Raoul Hyman | West-Tec | 1'32.828 | 0.739 |
| 19 |  Gustavo Menezes | Carlin | 1'32.855 | 0.766 |
| 20 |  Ryan Tveter | Carlin | 1'32.861 | 0.772 |
| 21 |  Pietro Fittipaldi | Fortec | 1'32.924 | 0.835 |
| 22 |  Tatiana Calderon | Carlin | 1'32.970 | 0.881 |
| 23 |  Michele Beretta | Mucke | 1'33.202 | 1.113 |
| 24 |  Nabil Jeffri | Motopark | 1'33.432 | 1.343 |
| 25 |  Matt Rao | Fortec | 1'33.459 | 1.370 |
| 26 |  Andy Chang | Fortec | 1'33.473 | 1.384 |
| 27 |  Julio Moreno | T-Sport | 1'33.561 | 1.472 |
| 28 |  Zhi Cong Li | Fortec | 1'33.619 | 1.530 |
| 29 |  Matt Solomon | Double R | 1'33.639 | 1.550 |
| 30 |  Tanart Sathienthirakul | Motopark | 1'33.658 | 1.569 |
| 31 |  Nicolas Pohler | Double R | 1'33.878 | 1.789 |
| 32 |  Harald Schlegelmilch | ArtLine | 1'34.623 | 2.534 |
| 33 |  Marvin Dienst | ArtLine | 1'34.983 | 2.894 |