Subscribe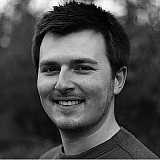 Antonio Giovinazzi stretched his European Formula 3 points lead after being declared the winner of a third and final Spielberg race curtailed by torrential rain.
The inclement weather had already delayed the start of the race from its original timeslot of 11.45 local time to 13.25, with the field getting under way behind the Safety Car in grid order.
That meant points leader Giovinazzi led away from nearest pursuer Felix Rosenqvist, ahead of Motopark duo Sergio Sette Camara and Markus Pommer, Ferrari protege Lance Stroll and title contender Charles Leclerc, with red flags shown on the fourth lap as conditions failed to improve.
The pack formed up on the grid once again, where they remained for some 20 minutes before the race resumed behind the Safety Car for a further three minutes - until the red flags were shown again and a result declared with half-points awarded.
Giovinazzi moves to 333.5 points, picking up 12.5 for his fifth win of the year, 20.5 clear of Rosenqvist in second and 29 ahead of Leclerc in third.
Race results:

| | | | |
| --- | --- | --- | --- |
| Pos. | Driver  | Team | Time/Gap |
| 1  | Antonio Giovinazzi | Carlin | 10'01.772 |
| 2  | Felix Rosenqvist | Prema Powerteam | 1.347 |
| 3  | Sergio Sette Camara | Motopark | 2.624 |
| 4  | Markus Pommer | Motopark | 4.403 |
| 5  | Lance Stroll | Prema Powerteam | 6.389 |
| 6  | Charles Leclerc | Van Amersfoort Racing | 7.568 |
| 7  | Jake Dennis | Prema Powerteam | 11.657 |
| 8  | Alexander Albon | Signature | 12.424 |
| 9  | George Russell | Carlin | 15.722 |
| 10  | Callum Ilott | Carlin | 16.765 |
| 11  | Santino Ferrucci | Mucke Motorsport | 20.763 |
| 12  | Gustavo Menezes | Carlin | 21.703 |
| 13  | Mikkel Jensen | Mucke Motorsport | 25.497 |
| 14  | Raoul Hyman | West-Tec | 27.982 |
| 15  | Sam MacLeod | Motopark | 33.194 |
| 16  | Tatiana Calderon | Carlin | 39.684 |
| 17  | Dorian Boccolacci | Signature | - |
| 18  | Michele Beretta | Mucke Motorsport | - |
| 19  | Maximilian Gunther | Mucke Motorsport | - |
| 20  | Alessio Lorandi | Van Amersfoort Racing | - |
| 21  | Nabil Jeffri | Motopark | - |
| 22  | Arjun Maini | Van Amersfoort Racing | - |
| 23  | Andy Chang | Fortec | - |
| 24  | Pietro Fittipaldi | Fortec | - |
| 25  | Matt Rao | Fortec | - |
| 26  | Matt Solomon | Double R Racing | - |
| 27  | Matheus Leist | Double R Racing | - |
| 28  | Fabian Schiller | West-Tec | - |
| 29  | Mahaveer Raghunathan | Motopark | - |
| 30  | Zhi Cong Li | Fortec | - |
| 31  | Julio Moreno | T-Sport | - |
| 32  | Ryan Tveter | Carlin | - |
| Ret | Kang Ling | Mucke Motorsport | - |