Get alerts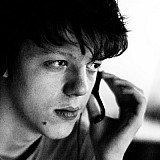 Antonio Giovinazzi, FIA F3 championship contender and three-time race winner in 2015, had to wait until the seventh round at Zandvoort to finally claim his and Carlin's first pole of the season.
In the 20-minute shootout, points leader Charles Leclerc was the first driver to dip below this morning's practice benchmark, doing so early in the second half of the session.
However, a statement of intent from Giovinazzi followed shortly thereafter as the Italian cleared the Monegasque's time by more than five tenths.
Zandvoort specialist Felix Rosenqvist, who won three European F3 races at the track before and has triumphed twice in the F3 Masters event here, then posted a time just a tenth off Giovinazzi.
And, as the Carlin driver took to the pits, Rosenqvist improved with his penultimate effort but ultimately could not dethrone the Italian.
Behind the duo, Motopark's Markus Pommer repeated his season-best qualifying effort with third, beating title contenders Jake Dennis and Leclerc.
Pommer's teammate Nabil Jeffri smashed his own record by qualifying sixth as he led fellow rookies Lance Stroll, Alex Albon, George Russell and Mikkel Jensen.
| Pos. | Driver | Time | Gap |
| --- | --- | --- | --- |
| 1 | Antonio Giovinazzi  | 1:29.897 |   |
| 2 | Felix Rosenqvist  | 1:29.994 | 0.097 |
| 3 | Markus Pommer  | 1:30.195 | 0.298 |
| 4 | Jake Dennis | 1:30.312 | 0.415 |
| 5 | Charles Leclerc  | 1:30.331 | 0.434 |
| 6 | Nabil Jeffri  | 1:30.352 | 0.455 |
| 7 | Lance Stroll  | 1:30.431 | 0.534 |
| 8 | Alexander Albon  | 1:30.462 | 0.565 |
| 9 | George Russell | 1:30.473 | 0.576 |
| 10 | Mikkel Jensen  | 1:30.495 | 0.598 |
| 11 | Maximilian Günther  | 1:30.576 | 0.679 |
| 12 | Santino Ferrucci  | 1:30.603 | 0.706 |
| 13 | Callum Ilott | 1:30.709 | 0.812 |
| 14 | Brandon Maisano | 1:30.754 | 0.857 |
| 15 | Sergio Sette Camara  | 1:30.818 | 0.921 |
| 16 | Arjun Maini | 1:30.961 | 1.064 |
| 17 | Ryan Tveter | 1:30.988 | 1.091 |
| 18 | Raoul Hyma | 1:31.007 | 1.110 |
| 19 | Julio Moreno  | 1:31.055 | 1.158 |
| 20 | Dorian Boccolacci  | 1:31.057 | 1.160 |
| 21 | Gustavo Menezesn | 1:31.108 | 1.211 |
| 22 | Sam Macleod | 1:31.222 | 1.325 |
| 23 | Pietro Fittipaldi | 1:31.291 | 1.394 |
| 24 | Matt Solomon | 1:31.401 | 1.504 |
| 25 | Alessio Lorandi  | 1:31.470 | 1.573 |
| 26 | Michele Beretta  | 1:31.485 | 1.588 |
| 27 | Tatiana Calderón  | 1:31.580 | 1.683 |
| 28 | Fabian Schiller  | 1:31.590 | 1.693 |
| 29 | Kang Ling  | 1:31.689 | 1.792 |
| 30 | Nicolas Pohler | 1:32.148 | 2.251 |
| 31 | Matthew Rao | 1:32.231 | 2.334 |
| 32 | Wing Chung Chang  | 1:32.360 | 2.463 |
| 33 | Mahaveer Raghunathan | 1:32.776 | 2.879 |
| 34 | Zhi Cong Li  | 1:33.353 | 3.456 |