Subscribe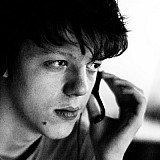 The deadline for submitting final entries for the upcoming European Formula 3 campaign has been pushed back by two weeks.
The FIA had previously announced that 39 cars across 13 teams were accepted into the 2016 edition of the series, but only 24 of those entries have been submitted in time for Monday's deadline.
As such, the teams have been granted an additional two weeks to confirm their programmes, with deadline moved to February 29 - the Monday of the week that will host the first pre-season test at Vallelunga.
The FIA has also confirmed that the original mid-February date had been selected to give the series scope for a possible earlier start.
"It did not make any sense for us to move the entry deadline forward two weeks when we are starting the season at virtually the same time as last year," said FIA Single-Seater Commission president Stefano Domenicali.
"There are some teams that have indicated to us that they need some more time to put their deals together – and we wanted to give them every opportunity to do so."
Of the 13 teams that had been registered earlier, only seven have submitted entries in time, with Signature and Fortec among the notable omissions.
Li Zhi Cong switches to Carlin
The FIA statement has also confirmed that Chinese driver Peter Li Zhi Cong will remain in the category in 2016, switching to Carlin from Fortec.
Li has previously raced with Carlin in British F3 in 2014, taking fifth in the series' final season.
At Carlin, he joins fellow European F3 sophomores Ryan Tveter and Alessio Lorandi, while the team's fourth driver is yet to be confirmed.
2016 European F3 line-up so far:
Team
Drivers
Prema Powerteam

 Lance Stroll

 Ralf Aron

 Maximilian Gunther

 Nick Cassidy

Van Amersfoort Racing

 Pedro Piquet

 Callum Ilott

 Harrison Newey

Carlin

 Ryan Tveter

 Alessio Lorandi

 Peter Li Zhi Cong

Mucke Motorsport

 David Beckmann

 Mikkel Jensen

Motopark

 Niko Kari

 Sergio Sette Camara

 Joel Eriksson

 Guan Yu Zhou

Hitech GP

 George Russell

 Nikita Mazepin

 Ben Barnicoat

T-Sport
 Arjun Maini