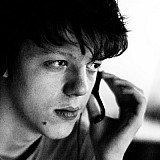 European F3 newcomer Joel Eriksson led his three Motopark teammates in the first day of the opening pre-season test at Vallelunga.
And while rain, which commenced during the first session of four, left little opportunity for any of the drivers to improve on their early laps, Motopark's frontrunning pace remained a constant throughout the day as the German team topped three of the four sessions.
In the morning, on a dry track, Eriksson was less than two tenths up on Red Bull protege Niko Kari, with Ferrari junior Guan Yu Zhou and another Red Bull prospect Sergio Sette Camara locking out the top four.
In worse track conditions, Kari then headed Van Amersfoort Racing duo Pedro Piquet and Callum Ilott in session two, and topped session three as well, followed by Carlin's Alessio Lorandi and Zhou.
The circuit would dry significantly in the fourth session, with Prema's newcomer Nick Cassidy taking the lead late on ahead of Carlin duo Ryan Tveter and Raoul Hyman. 
Cassidy's laptime, however, would still end up around a second short of Eriksson's morning benchmark.
The F3 drivers shared the Vallelunga track with the World Touring Car Championship today, but will have the circuit all to themselves tomorrow, running two sessions for a combined total of seven hours.
Combined testing results
| | | | | | | |
| --- | --- | --- | --- | --- | --- | --- |
| Pos. | Driver | Team | S1 | S2 | S3 | S4 |
| 1 | Joel Eriksson | Motopark | 1:28.488 | 1:41.640 | 1:40.378 | 1:39.112 |
| 2 | Niko Kari | Motopark | 1:28.642 | 1:37.046 | 1:38.489 | 1:42.626 |
| 3 | Guan Yu Zhou | Motopark | 1:28.723 | 1:40.871 | 1:38.940 | 1:43.040 |
| 4 | Sergio Sette Camara | Motopark | 1:28.773 | 1:41.386 | 1:39.790 | 1:40.836 |
| 5 | Alessio Lorandi | Carlin | 1:28.956 | 1:41.577 | 1:38.927 | 1:30.440 |
| 6 | Ryan Tveter | Carlin | 1:28.981 | 1:42.213 | 1:40.088 | 1:29.656 |
| 7 | Maximilian Gunther | Prema | 1:29.120 | 1:42.898 | 1:46.703 |   |
| 8 | Raoul Hyman | Carlin | 1:29.223 | 1:40.636 | 1:40.183 | 1:29.886 |
| 9 | Lance Stroll | Prema | 1:29.256 | 1:41.846 | 1:43.159 |   |
| 10 | Nick Cassidy | Prema | 2:00.888 | 1:43.083 | 1:43.015 | 1:29.440 |
| 11 | Mikkel Jensen | Mucke | 1:29.718 | 1:42.725 | 1:40.193 | 1:30.056 |
| 12 | Callum Ilott | VAR | 1:29.803 | 1:39.622 | 1:40.031 |   |
| 13 | Harrison Newey | VAR | 1:30.740 | 1:42.071 |   | 1:29.959 |
| 14 | Peter Li Zhi Cong | Carlin | 1:30.011 | 1:43.736 | 1:41.069 | 1:39.664 |
| 15 | Arjun Maini | T-Sport | 1:30.016 |   | 1:41.511 | 1:30.355 |
| 16 | Pedro Piquet | VAR | 1:33.879 | 1:39.457 |   | 1:30.072 |
| 17 | Anthoine Hubert | VAR | 1:31.034 | 1:42.003 | 1:40.797 | 1:30.221 |
| 18 | Ben Barnicoat | Hitech | 1:30.411 | 1:41.868 |   |   |
| 19 | Ralf Aron | Prema | 1:30.497 | 1:42.747 | 1:47.850 |   |
| 20 | Nikita Mazepin | Hitech | 1:30.860 | 1:42.391 |   |   |
| 21 | George Russell | Hitech | 1:32.263 | 1:41.989 |   |   |