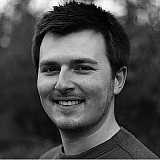 A late car issue for Jake Dennis handed Pau Grand Prix victory to Antonio Giovinazzi, who extends his points lead with a second win of the season.
Starting from pole, Dennis led the way at the start, with Giovinazzi, Maximilian Gunther and Charles Leclerc all slotting in behind in grid order.
Further back, contact was made between Brandon Maisano and Martin Cao at Gare, while further round the circuit at Pont Oscar, Kang Ling clattered into the rear of the unfortunate Tatiana Calderon, triggering the only safety car period of the race.
Dennis survived pressure from Giovinazzi at the restart, as Gunther managed to keep Leclerc at bay in the fight for third, the Brit building up a small advantage over the Italian in the following laps.
But Giovinazzi was able to close the gap as the race entered its second half, and by the closing laps he was all over the back of Dennis' gearbox, going on the attack at the outside at Gare.
The move didn't come off, but later in the lap it became clear all was not well with Dennis' Prema machine, which visibly began to slow to allow Giovinazzi into a lead he would hold to the flag.
Dennis soon fell into the clutches of Gunther and Leclerc, whose battle for third soon became a tussle for the runner-up spot. Gunther managed to hang on for second and his first podium of the year, with Leclerc being forced to settle for third.
As an ailing Dennis began to plummet through the field, Lance Stroll moved up into fourth position. The Canadian lost places early on as he botched a pass on Arjun Maini, but soon recovered to fifth with a series of bold passes.
Stroll's progress was aided by an early mechanical problem for Alex Albon, and a drive-through penalty for Markus Pommer for starting from the wrong grid slot.
Maini took another strong finish with fifth place after finding a way back past Alessio Lorandi, who then also fell behind Felix Rosenqvist in the closing stages.
George Russell, Mikkel Jensen and Santino Ferrucci rounded off the top 10, helped by Michele Beretta putting his car in the barriers at half-distance. Dennis meanwhile was left to limp home all the way down in 23rd.
Race results:
| | | | |
| --- | --- | --- | --- |
| Pos | Driver | Team | Time/Gap |
| 1  | Antonio Giovinazzi | Carlin | 35m56.242 |
| 2  | Maximilian Gunther | Mucke Motorsport | 1.945 |
| 3  | Charles Leclerc | Van Amersfoort Racing | 2.411 |
| 4  | Lance Stroll | Prema Powerteam | 13.499 |
| 5  | Arjun Maini | Van Amersfoort Racing | 15.116 |
| 6  | Felix Rosenqvist | Prema Powerteam | 16.264 |
| 7  | Alessio Lorandi | Van Amersfoort Racing | 17.551 |
| 8  | George Russell | Carlin | 25.696 |
| 9  | Mikkel Jensen | Mucke Motorsport | 27.096 |
| 10  | Santino Ferrucci | Mucke Motorsport | 27.689 |
| 11  | Sergio Sette Camara | Motopark | 31.043 |
| 12  | Sam MacLeod | Motopark | 34.593 |
| 13  | Matthew Solomon | Double R Racing | 35.109 |
| 14  | Dorian Boccolacci | Signature | 35.500 |
| 15  | Nabil Jeffri | Motopark | 36.864 |
| 16  | Callum Ilott | Carlin | 37.513 |
| 17  | Ryan Tveter | Carlin | 41.704 |
| 18  | Fabian Schiller | West-Tec | 42.551 |
| 19  | Matt Rao | Fortec | 42.920 |
| 20  | Markus Pommer | Motopark | 43.603 |
| 21  | Brandon Maisano | Prema Powerteam | 45.194 |
| 22  | Nicolas Pohler | Double R Racing | 51.158 |
| 23  | Jake Dennis | Prema Powerteam | 52.592 |
| 24  | Martin Cao | Fortec | 52.847 |
| 25  | Gustav Malja | Eurointernational | 54.262 |
| 26  | Raoul Hyman | West-Tec | 1'07.675 |
| -  | Alexander Albon | Signature |   |
| -  | Michele Beretta | Mucke Motorsport |   |
| -  | Gustavo Menezes | Carlin |   |
| -  | Tatiana Calderon | Carlin |   |
| -  | Kang Ling | Mucke Motorsport |   |