Get alerts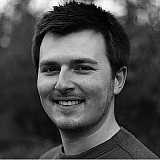 Jake Dennis got the better of Prema teammate Felix Rosenqvist to take victory in the first European Formula 3 race of the weekend at Spielberg, his fifth of the season.
Starting from second on the grid alongside polesitter Rosenqvist, Dennis made a superior getaway as the lights went out at the start to seize an early lead.
Rosenqvist proceeded to shadow the Briton closely, staying within half a second of Dennis, but struggled to find any opportunity to set up a pass until the closing stages.
Dennis was forced to defend at Turn 3 on the penultimate lap as Rosenqvist attacked, but the Brit hung on, with Rosenqvist unable to find a way through on the final lap as third place man Antonio Giovinazzi closed up and allowed Dennis breathing space out front.
Points leader Giovinazzi got ahead of Lance Stroll at the start to take third, edging away from the Canadian over the course of the race but not getting close enough to challenge Prema duo Dennis and Rosenqvist until the final tours.
Stroll equalled his best finish of the year with fourth after absorbing race-long pressure from George Russell, who moved up from seventh on the grid with a good start.
Charles Leclerc on the other hand dropped from fifth to seventh at the start, passing Alex Albon to take sixth and running out of time to catch Stroll and Russell ahead.
Gustavo Menezes, Sergio Sette Camara and Mikkel Jensen completed the scorers, while Zandvoort race three winner Markus Pommer made a woeful getaway from his grid slot of ninth, battling his way up from the back of the field to an eventual 17th place.
Race results:
| | | | |
| --- | --- | --- | --- |
| Pos | Driver | Team | Time/Gap |
| 1  | Jake Dennis | Prema Powerteam | 34'20.242 |
| 2  | Felix Rosenqvist | Prema Powerteam | 0.668 |
| 3  | Antonio Giovinazzi | Carlin | 1.180 |
| 4  | Lance Stroll | Prema Powerteam | 3.139 |
| 5  | George Russell | Carlin | 3.999 |
| 6  | Charles Leclerc | Van Amersfoort Racing | 5.298 |
| 7  | Alexander Albon | Signature | 7.658 |
| 8  | Gustavo Menezes | Carlin | 9.429 |
| 9  | Sergio Sette Camara | Motopark | 15.318 |
| 10  | Mikkel Jensen | Mucke Motorsport | 16.244 |
| 11  | Raoul Hyman | West-Tec | 19.394 |
| 12  | Santino Ferrucci | Mucke Motorsport | 21.157 |
| 13  | Tatiana Calderon | Carlin | 23.171 |
| 14  | Nabil Jeffri | Motopark | 24.204 |
| 15  | Alessio Lorandi | Van Amersfoort Racing | 26.819 |
| 16  | Dorian Boccolacci | Signature | 27.280 |
| 17  | Markus Pommer | Motopark | 29.552 |
| 18  | Sam MacLeod | Motopark | 30.979 |
| 19  | Fabian Schiller | West-Tec | 37.319 |
| 20  | Maximilian Gunther | Mucke Motorsport | 37.837 |
| 21  | Arjun Maini | Van Amersfoort Racing | 38.013 |
| 22  | Michele Beretta | Mucke Motorsport | 39.094 |
| 23  | Pietro Fittipaldi | Fortec | 41.718 |
| 24  | Andy Chang | Fortec | 42.763 |
| 25  | Matt Rao | Fortec | 44.991 |
| 26  | Brandon Maisano | Prema Powerteam | 47.100 |
| 27  | Matheus Leist | Double R Racing | 48.259 |
| 28  | Julio Moreno | T-Sport | 48.745 |
| 29  | Kang Ling | Mucke Motorsport | 50.580 |
| 30  | Callum Ilott | Carlin | 1'06.313 |
| 31  | Mahaveer Raghunathan | Motopark | 1'06.852 |
| 32  | Zhi Cong Li | Fortec | 1'07.108 |
| NC  | Ryan Tveter | Carlin | 9 Laps |
| Ret  | Matt Solomon | Double R Racing | - |