Subscribe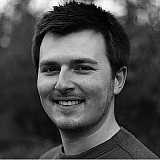 Alex Albon emerged from a hotly contested second qualifying session at the Norisring with two pole positions, his first as a European Formula 3 driver.
The Signature driver set the quickest lap of the weekend, a 48.099s, to top his qualifying group and beat race one polesitter Charles Leclerc to the top spot for the second race around the streets of Nuremberg on Saturday.
Leclerc smashed through the target set by George Russell in the first part of the session, a 48.353s, to go quickest, but couldn't respond to the red-hot pace of Albon when it mattered, falling short by 0.196s.
The British-born Thai driver's second quickest time, a 48.227s, was also good enough to take pole in Sunday's third race by a margin of 0.078s.
Russell, who beat compatriot Jake Dennis and Albon's teammate Dorian Boccolacci to honours in the earlier group, will start from the front row for both races, also setting the fastest second best time.
Points leader Leclerc will start race two from third ahead of Dennis and Antonio Giovinazzi, who swaps places with the Van Amersfoort driver for race three with a superior second quickest time.
Boccolacci starts sixth in both encounters, ahead of Santino Ferrucci, Gustavo Menezes – back after his terrifying Spa crash – Mikkel Jensen and Brandon Maisano in race two.
The rest of the top 10 for Sunday's finale is made up by Ferrucci, Maisano, Felix Rosenqvist, who starts P11 for race two, and Maximilian Gunther.
Group B (odd numbers):
| | | | | |
| --- | --- | --- | --- | --- |
| Pos | Driver | Team | Time | Gap |
| 1  | Alexander Albon | Signature | 48.099 |   |
| 2  | Charles Leclerc | Van Amersfoort Racing | 48.295 | 0.196 |
| 3  | Antonio Giovinazzi | Carlin | 48.302 | 0.203 |
| 4  | Santino Ferrucci | Mucke Motorsport | 48.353 | 0.254 |
| 5  | Mikkel Jensen | Mucke Motorsport | 48.412 | 0.313 |
| 6  | Felix Rosenqvist | Prema Powerteam | 48.424 | 0.325 |
| 7  | Sergio Sette Camara | Motopark | 48.482 | 0.383 |
| 8  | Lance Stroll | Prema Powerteam | 48.540 | 0.441 |
| 9  | Arjun Maini | Van Amersfoort Racing | 48.547 | 0.448 |
| 10  | Tatiana Calderon | Carlin | 48.645 | 0.546 |
| 11  | Fabian Schiller | West-Tec | 48.786 | 0.687 |
| 12  | Matt Solomon | Double R Racing | 48.791 | 0.692 |
| 13  | Kang Ling | Mucke Motorsport | 48.807 | 0.708 |
| 14  | Matt Rao | Fortec | 49.114 | 1.015 |
| 15  | Julio Moreno | T-Sport | 49.148 | 1.049 |
| 16  | Mahaveer Raghunathan | Motopark | 49.474 | 1.375 |
Group A (even numbers):
| | | | | |
| --- | --- | --- | --- | --- |
| Pos | Driver | Team | Time | Gap |
| 1  | George Russell | Carlin | 48.353 |   |
| 2  | Jake Dennis | Prema Powerteam | 48.372 | 0.019 |
| 3  | Dorian Boccolacci | Signature | 48.384 | 0.031 |
| 4  | Gustavo Menezes | Carlin | 48.491 | 0.138 |
| 5  | Brandon Maisano | Prema Powerteam | 48.515 | 0.162 |
| 6  | Maximilian Gunther | Mucke Motorsport | 48.518 | 0.165 |
| 7  | Alessio Lorandi | Van Amersfoort Racing | 48.556 | 0.203 |
| 8  | Callum Ilott | Carlin | 48.559 | 0.206 |
| 9  | Markus Pommer | Motopark | 48.581 | 0.228 |
| 10  | Raoul Hyman | West-Tec | 48.671 | 0.318 |
| 11  | Ryan Tveter | Carlin | 48.681 | 0.328 |
| 12  | Nabil Jeffri | Motopark | 48.782 | 0.429 |
| 13  | Michele Beretta | Mucke Motorsport | 48.909 | 0.556 |
| 14  | Sam MacLeod | Motopark | 48.919 | 0.566 |
| 15  | Pietro Fittipaldi | Fortec | 48.940 | 0.587 |
| 16  | Nicolas Pohler | Double R Racing | 49.352 | 0.999 |