Subscribe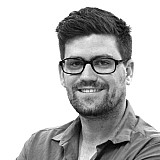 The Germany-based Pro Sport Performance squad has announced it will bring two Porsche Caymans to next year's Bathurst 12 Hour.
The team, which is a regular competitor in the VLN endurance series, will run its two GT4-spec Caymans in Class C – with a to-be-confirmed driver-lineup.
"If you have to name the big endurance races worldwide, it will be LeMans, Daytona, Nurburgring and Bathurst," said team manager Steve Buschmann.
"We race at the Nurburgring and know the Nordschleife by heart. It's time to make the next step and Bathurst is a dream for all of us.
"Both tracks have some things in common; one mistake and you are out, and the 'ups and downs'. We are really curious about the reality of Mount Panorama.
"None of us have been in Australia so far and all of us are looking forward to going 'down under' and get to know the people and the culture.
"Nevertheless, the most important thing for us is an exciting race."
Pro Sport's main competition in Class C is set to be reigning class winner Tony Alford, who has entered his Lotus Exige.