Get alerts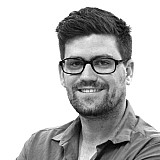 V8 Supercars star Chaz Mostert has inked a deal to race in the inaugural Bathurst 6 Hour production car race this Easter.
Mostert, who missed the final third of last season after a massive crash during qualifying for the Bathurst 1000, will make an early return to Mount Panorama after locking down a deal to share a BMW 335i E92 with Nathan Marcom.
"Nathan Morcom and I have been friends for a lot of years, we used to race with each other in support categories and I have actually driven this car before, in 2011 we did a six hour at Eastern Creek," Mostert told the Western Advocate newspaper.
"When I heard they were doing the 6 Hour, I was like 'Yeah, it would be bloody good to have a crack.'
"It is just a cool weekend to be there racing the BMW at Bathurst."
6 Hour will be "a hoot"
While the pace won't be as hot as the 1000 or the 12 Hour, Mostert reckons driving the BMW will still be "a hoot".
"I haven't done too much Prod Car racing before, I drove a Holden Astra in the 12 Hour a number of years ago," added Mostert.
"This will be the third time I have driven this car, I've driven it at Phillip Island and at Eastern Creek. It is one of those cars that is really nice to drive, you really don't have to spend long in the seat to adjust, it's like second nature.
"It is not as fast as the V8, but it is still a hoot.
"Most people are going to go on a holiday over Easter, so it's going to be pretty cool to do your passion at Bathurst."