Get alerts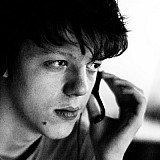 Former Formula 1 driver Robert Kubica will make his circuit racing return in March's 12 Hours of Mugello.
Kubica, who has spent recent years on the rallying scene, will run alongside fellow WRC driver Martin Prokop in the #777 Mercedes-Benz SLS GT3, entered by MP-Sports.
The race will mark the Polish star's comeback to track racing after a heavy crash in an Italian rally ended his F1 career back in 2011.
Since then, Kubica, the winner of the 2008 Canadian Grand Prix and the 2013 WRC2 champion, had been linked to potential opportunities in the DTM and WTCC - albeit none materialising.
He has no full-time seat in WRC 2016, having entered only the season opener in Monte Carlo, from which he retired.
In the upcoming race, Kubica will be joining Czech rally driver Prokop, who has been a WRC regular since 2005 and won the JWRC title in 2009.
The Mugello 12 Hours, which takes place on March 18-19, is the second round of the Creventic-run 24H Series, which was recognised as an official FIA championship in 2015.
The season-opening Dubai 24 Hours race was won by Audi drivers Laurens Vanthoor, Stuard Leonard, Michael Meadows and Alain Ferte.