Get alerts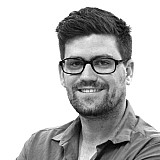 Next year's inaugural Bathurst 6-Hour will have at least 50 starters, with early bird entries reaching the half-century mark almost four months out from the final deadline.
Organisers today released a provisional entry list for the Production Car mini enduro, with a whopping 50 entries already lodged ahead of the February 28 cut-off.
Of the 50 entries, 17 are for the outright A1 and A2 classes.
"We are very pleased with the early reception to the Hi-Tec Oils Bathurst 6 Hour and the number of entries received to date is above our initial expectations," said James O'Brien.
"The size of the grid already points to a sensational race and proves that there is a place for a race of this nature in the Australian motorsport landscape.
"We expect the field to grow further as entries don't close until the end of February next year, so there is still plenty of time for people sitting on the fence to get their entry in and become part of what is set to be an amazing grid."
Provisional Entry List – 2016 Bathurst 6-Hour
| | | |
| --- | --- | --- |
| Class | Entrant | Car |
| A1 | AP Racing | Subaru Impreza WRX Sti |
| A1 | Beric Lynton | BMW M Coupe (1 Series) |
| A1 | Blaze Performance Pty Ltd | Mitsubishi Lancer EVO X |
| A1 | David Searle | BMW M135i Hatch |
| A1 | CXC Global Racing | Mitsubishi Lancer EVO X |
| A1 | CXC Global Racing | Mitsubishi Lancer EVO X |
| A1 | Poll Performance | Mitsubishi Lancer EVO X |
| A1 | Poll Performance | Mitsubishi Lancer EVO X |
| A1 | Kintyre Holdings Pty Ltd | BMW M Coupe (1 Series) |
| A1 | Melbourne Performance Centre | Mitsubishi Lancer EVO X |
| A1 | Melbourne Performance Centre | Mitsubishi Lancer EVO X |
| A2 | Heeley Motorsports | Holden VX-HSV GTS |
| A2 | DFR Fifth Gear Motoring | Holden VY-HSV GTS |
| A2 | GTAC Racing | Holden VE-HSV GTS |
| A2 | Luke Spalding Racing | Holden VZ-HSV R8 Clubsport |
| A2 | Tony Virag | Holden VE-HSV GTS |
| A2 | Stephen Hodges | Holden VY-HSV Coupe |
| B1 | Adrian Stefan /BM West | BMW 335i E92 |
| B1 | Workhorse Collision/Fleetsmart | Subaru Impreza WRX STi G |
| B1 | Direct Plasterboard Outlet | BMW 355i E92 |
| B1 | George Karadimas Racing | Ford XR6 |
| B1 | On Track Motorsport | BMW 335i E92 |
| B1 | Sherrin Racing Pty Ltd | BMW 135i E82 |
| B2 | Falcon Fire Racing | BMW M3 |
| B2 | GWR | Holden VE SSV |
| B2 | Pinnacle Automotive | BMW M3 E36 |
| B2 | Scott Sullivan | Holden VY SS |
| B2 | TW Motorsport | Holden VE-HSV SS |
| C | Aubin Brothers Racing | Renault Megane RS265 |
| C | Osborne Motorsport | Renault Megane TBA |
| C | Osborne Motorsport | Renault Megane TBA |
| C | Mark Eddy Racing Pty Ltd | Renault Megane RS265 |
| C | Nicholas Cox | BMW 130i E87 |
| C | Peter O'Donnell | BMW 130i E87 |
| C | Ric Shaw Racing | Mazda RX-8 |
| D | Triple Zero Racing | Toyota 86 GTS ZN SER |
| D | Triple Zero Racing | Toyota 86 GTS ZN SER |
| D | Corvus Motorsport | Toyota 86 GTS ZN SER |
| D | David Bailey | Toyota 86 GTS ZN SER |
| D | Christine Boak | Toyota 86 GT ZN SER |
| D | Gosford European Car Services | Renault Clio 197 |
| D | Healey Racing | Toyota 86 GTS ZN SER |
| D | Lauren Gray Motorsport | Toyota – Corolla Sportivo |
| D | Pedders Racing | Toyota 86 GTS ZN SER |
| D | MWM Racing | Mini Cooper S JCW |
| E | Emily Duggan | Mazda 626 |
| E | Lauren Gray Motorsport | Toyota – Echo 10 SER |
| I | Jarvis Racing | Ford Falcon AU |
| I | CK Competition | Ford Falcon AU |
| I | John McCleverty | Ford Falcon AU |