Get alerts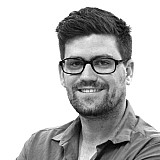 The new-for-2016 Bathurst 6-Hour production car race has signed Hi-Tec Oils as a title sponsor, and locked down a multi-platform broadcast deal.
While the first running of the 6-Hour may still be nine months away, organisers today announced that regular Australian motorsport sponsors Hi-Tec Oils will be the event's title sponsor.
There is also a media deal locked in, with production company AVE set to provide live streaming of the entire race, with an hour-long highlights package to be shown on SBS television in the weeks following the event.
"It's the first time we have done any sponsorship at Bathurst and I never thought I'd see the company name on the famous bridge," said Hi-Tec owner George Gambino.
"We're happy to be involved in the first Bathurst 6-Hour; any race at Bathurst has a certain level of prestige but there is something special about endurance racing there."
"George and his company have been great supporters of production car racing and motorsport in general over the years, and it's great to see their enthusiasm for what is a brand-new event on the calendar," added event organiser James O'Brien.
"TV coverage remains a critical pathway to generating growth and we are pleased to be working with AVE to ensure live streaming and post-produced TV coverage for the Bathurst 6-Hour next year."
The 6-Hour will be held on March 27, 2016 as part of the Bathurst Motor Festival, and will be run to CAMS Group 3E production cars regulations.