Get alerts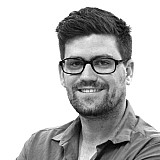 Lap records continued to tumble at Mount Panorama as Shane van Gisbergen gave the #59 Tekno McLaren pole position for tomorrow's Bathurst 12 Hour.
Van Gisbergen turned the session on its head halfway through the first hour-long part of qualifying for the Class A cars when he set a 2m01.591s – the fastest ever officially timed lap at Bathurst, and more than a second clear of anyone else in the field at the time.
That time was more than good enough to hold on for the remainder of the first 60 minutes, with Rene Rast next best in the #75 Jamec Pem Audi with a 2m02.234s.
But 'The Giz' wasn't done there. When the Class A cars went back out for a 20-minute happy hour, the Kiwi broke his own lap record again with a 2m01.286s, that time ultimately sealing pole for him and co-drivers Alvaro Parente, and Jono Webb.
"It was amazing," said van Gisbergen. "I've never been close to that fast around here.
"To put a lap like that down in quali is awesome, but the main thing is that the car looks awesome for the race."
Rast did his best to take the fight to van Gisbergen, but while he was able to break through the 2m01s barrier, he still fell more than half a second short with a 2m01.840s.
Warren Luff put in an impressive drive in the last part of qualifying to make it a McLaren 1-3, the part-time V8 Supercars driver putting the Objective Racing car third with a 2m01.884s, while Christopher Mies qualified the #74 Jamec Pem Audi fourth.
Will Davison put the #60 Tekno McLaren in P5, ahead of the #37 Darrell Lea McLaren, which didn't take part in the second part of qualifying after its crew was satisfied with the time Craig Baird managed in the first part.
The two factory Bentleys were seventh and eighth, #10 leading #31, with the #2 Phoenix Audi, and the #5 GT Motorsport Audi rounding out the Top 10.
Somewhat surprisingly, reigning champions NISMO didn't make it into the Top 10. Rick Kelly took the happy hour stint in the GT-R GT3, but finished up just 13th.
In Group B, the #4 Grove Porsche took an essentially uncontested pole. Volvo V8 Supercars star Scott McLaughlin set the decisive lap, his 2m08.747s leaving him more than a second clear of the #38 Wotso Porsche.
"As a race driver, you've always got a bit more left in you," said McLaughlin. "We've got 12 hours tomorrow so we'll see how we go."
Group I pole went to the #65 Daytona Sportscar Coupe, Ben Schoots and Jamie Augustine comfortably holding out a trio of MARC V8s.
Qualifying results
| | | | | |
| --- | --- | --- | --- | --- |
| Pos. | No. | Team | Drivers | Time |
| 1 | 59 | Tekno Autosports | S.van Gisbergen/A.Parente/J.Webb | 2:01.286 |
| 2 | 75 | Jamec Pem | S.McLaughlin/R.Rast/G.Tander | 2:01.840 |
| 3 | 11 | Objective Racing | T.Walls/W.Luff/M.Campbell/T.Slade | 2:01.884 |
| 4 | 74 | Jamec Pem | C.Mies/C.Haase/M.Mapelli | 2:02.183 |
| 5 | 37 | Darrell Lea | A.Quinn/K.Quinn/C.Baird | 2:02.317 |
| 6 | 60 | Tekno Autosports | R.Bell/A.Watson/W.Davison | 2:02.317 |
| 7 | 10 | Bentley Team M-Sport | S.Kane/G.Smith/M.Bell | 2:02.324 |
| 8 | 31 | Bentley Team M-Sport | A.Soucek/M.Soulet/D.Russell | 2:02.418 |
| 9 | 2 | Phoenix Racing | M.Winklehock/L.Vanthoor/A.Davison | 2:02.557 |
| 10 | 5 | GT Motorsport | G.Taylor/B.Mawer/N.Antunes | 2:02.699 |
| 11 | 63 | Erebus Motorsport | M.Engel/B.Schneider/A.Cindric | 2:02.814 |
| 12 | 32 | JBS Australia | R.Lago/L.Youlden/S.Owen | 2:02.852 |
| 13 | 1 | NISMO Athlete Global Team | R.Kelly/K.Chiyo/F.Strauss | 2:02.998 |
| 14 | 62 | Maxxia | P.Rullo/N.Percat/S.Andrews | 2:03.352 |
| 15 | 9 | Hallmarc / Network | M.Cini/M.Eddy/C.Joens | 2:03.514 |
| 16 | 88 | McDonalds | M.Salo/T.Vilander/A.D'Alberto/G.Denyer | 2:03.658 |
| 17 | 40 | Handley Surveys / Supabarn | J.Koundouris/T.Koundouris/M.Marshall/S.Davies | 2:03.780 |
| 18 | 36 | Erebus Motorsport | D.Reynolds/T.Jaeger/N.Bastian | 2:03.787 |
| 19 | 82 | Steel Masters | A.Bagnall/R.Armstrong/M.Halliday | 2:04.387 |
| 20 | 33 | MISHUMOTORS | M.Schultis/R.van der Zande/P.Simon/A.Kapadia | 2:04.482 |
| 21 | 49 | Defelice Homes | A.Defelice/A.Montermini/B.Simonsen/R.Loberto | 2:04.484 |
| 22 | 4 | Grove Hire | S.Grove/S.McLaughlin/E.Bamber | 2:08.747 |
| 23 | 38 | WOTSO Workspace | P.Tresidder/D.Bilski/D.Wall | 2:09.828 |
| 24 | 12 | Mobil 1 New Zealand | S.O'Donnell/A.Dippie/C.van der Drift | 2:10.564 |
| 25 | 65 | Daytona Sports Cars | J.Augustine/B.Schoots/D.Lillie | 2:10.864 |
| 26 | 77 | Team NZ Motorsport | W.Bamber/G.Dowsett/J.Curran/C.Smith | 2:12.193 |
| 27 | 93 | MARC Cars Australia | J.Camilleri/M.Haber/A.Seton | 2:12.509 |
| 28 | 94 | CCV Australia | B.Fullwood/G.McLeod/N.Rowe | 2:12.522 |
| 29 | 91 | MARC Cars Australia | J.Vernon/R.Thompson/L.Kearns | 2:13.013 |
| 30 | 69 | APO Sport | A.Osborne/J.May/P.May | 2:14.202 |
| 31 | 54 | Donut King | T.Alford/B.Lynton/M.Griffith | 2:14.320 |
| 32 | 21 | J.F.C - Freem - Rotex | S.Fillmore/D.Stuttard/J.Burgmuller | 2:14.596 |
| 33 | 92 | MARC Cars Australia | H.Morall/A.Kennard/M.Benton | 2:16.903 |
| 34 | 6 | SAFE-T-STOP | R.Gartner/A.Zerefos/I.Padayachee/M.O'Donnell | 2:17.719 |
| 35 | 28 | GWS Personnel | J.Williams/W.Cauchi/D.Cox/R.Shaw | 2:28.340 |