Subscribe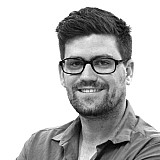 Matt Campbell set a new unofficial lap record at Mount Panorama during a stunningly quick final practice session for the Bathurst 12 Hour.
The pace was hot right from the word go, #36 Erebus Mercedes driver Nico Bastian charging to a 2m03.332s straight away, soon joined in the low-to-mid 2m03s by Rob Bell (#60 Tekno McLaren) and Maro Engel (#63 Erebus Mercedes).
Just under 20 minutes in, Bell lowered the benchmark even more, going fastest with a 2m03.135s.
But it was six minutes later that the game changed completely; Engel not only became the first man to go under 2m03s for the weekend, but went seven-tenths clear of the field with a mega 2m02.391s – two-tenths faster than last year's pole-winning time.
It took 20 minutes for anyone else to get under 2m03s, Shane van Gisbergen (#59 Tekno McLaren) eventually joining the club with a 2m02.942s a little under 15mins from the end.
With eight minutes to go Rene Rast (#75 Jamec Pem Audi) got in on the act as well, going second fastest with a 2m02.440s – before Matt Campbell made history in the Objective Racing McLaren with a record-breaking 2m02.287s, the fastest ever officially timed lap at Mount Panorama.
Van Gisbergen finished the session fourth fastest, Christopher Haase fifth in the #74 Jamec Pem Audi, while the #60 Tekno car wound up sixth.
Class B was comfortably led by the #4 Grove Porsche, with the #93 MARC Mazda taking Class I honours.
Qualifying for the Bathurst 12 Hour kicks off at 12:55 local time.
Practice results
| | | | | |
| --- | --- | --- | --- | --- |
| Pos. | No. | Team | Drivers | Time |
| 1 | 11 | Objective Racing | T.Walls/W.Luff/M.Campbell/T.Slade | 2:02.287 |
| 2 | 63 | Erebus Motorsport | M.Engel/B.Schneider/A.Cindric | 2:02.391 |
| 3 | 75 | Jamec Pem | S.McLaughlin/R.Rast/G.Tander | 2:02.440 |
| 4 | 59 | Tekno Autosports | S.Gisbergen/A.Parente/J.Webb | 2:02.942 |
| 5 | 74 | Jamec Pem | C.Mies/C.Haase/M.Mapelli | 2:03.038 |
| 6 | 60 | Tekno Autosports | R.Bell/A.Watson/W.Davison | 2:03.124 |
| 7 | 10 | Bentley Team M-Sport | S.Kane/G.Smith/M.Bell | 2:03.273 |
| 8 | 36 | Erebus Motorsport | D.Reynolds/T.Jaeger/N.Bastian | 2:03.279 |
| 9 | 1 | NISMO Athlete Global Team | R.Kelly/K.Chiyo/F.Strauss | 2:03.433 |
| 10 | 37 | Darrell Lea | A.Quinn/K.Quinn/C.Baird | 2:03.813 |
| 11 | 2 | Phoenix Racing | M.Winklehock/L.Vanthoor/A.Davison | 2:03.954 |
| 12 | 48 | Interlloy | J.McMillan/J.McIntyre/D.Wood/G.Wood | 2:04.074 |
| 13 | 32 | JBS Australia | R.Lago/L.Youlden/S.Owen | 2:04.215 |
| 14 | 88 | McDonalds | M.Salo/T.Vilander/A.D'Alberto/G.Denyer | 2:04.273 |
| 15 | 9 | Hallmarc / Network | M.Cini/M.Eddy/C.Joens | 2:04.388 |
| 16 | 62 | Maxxia | P.Rullo/N.Percat/S.Andrews | 2:04.555 |
| 17 | 5 | GT Motorsport | G.Taylor/B.Mawer/N.Antunes | 2:05.084 |
| 18 | 31 | Bentley Team M-Sport | A.Soucek/M.Soulet/D.Russell | 2:05.127 |
| 19 | 49 | Defelice Homes | A.Defelice/A.Montermini/B.Simonsen/R.Loberto | 2:06.591 |
| 20 | 4 | Grove Hire | S.Grove/S.McLaughlin/E.Bamber | 2:08.762 |
| 21 | 40 | Handley Surveys / Supabarn | J.Koundouris/T.Koundouris/M.Marshall/S.Davies | 2:08.889 |
| 22 | 12 | Mobil 1 New Zealand | S.O'Donnell/A.Dippie/C.van der Drift | 2:10.172 |
| 23 | 33 | MISHUMOTORS | M.Schultis/R.Zande/P.Simon/A.Kapadia | 2:10.199 |
| 24 | 82 | Steel Masters | A.Bagnall/R.Armstrong/M.Halliday | 2:11.141 |
| 25 | 38 | WOTSO Workspace | P.Tresidder/D.Bilski/D.Wall | 2:11.198 |
| 26 | 93 | MARC Cars Australia | J.Camilleri/M.Haber/A.Seton | 2:13.163 |
| 27 | 77 | "Completion Products, Asia I P | W.Bamber/G.Dowsett/J.Curran/C.Smith | 2:13.224 |
| 28 | 91 | MARC Cars Australia | R.Thomson/L.Kearns/J.Vernon | 2:13.350 |
| 29 | 65 | Daytona Sports Cars | J.Augustine/B.Schoots/D.Lillie | 2:13.935 |
| 30 | 94 | CCV Australia | G.McLeod/B.Fullwood/N.Rowe | 2:14.932 |
| 31 | 21 | J.F.C - Freem - Rotex | S.Fillmore/D.Stutterd/J.Bergmuller | 2:15.378 |
| 32 | 69 | APO Sport | A.Osborne/J.May/P.May | 2:16.348 |
| 33 | 16 | PROsport Performance | A.Christodoulou/J.Viebahn/F.Hamprecht/N.Verdonck | 2:17.828 |
| 34 | 54 | Donut King | A.Alford/M.Griffith/B.Lynton | 2:18.070 |
| 35 | 92 | MARC Cars Australia | M.Benton/H.Morrall/A.Kennard | 2:24.152 |
| 36 | 28 | GWS Personnel | J.Williams/W.Cauchi/D.Cox/R.Shaw | 2:30.394 |