Get alerts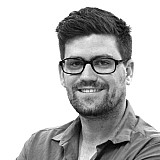 A record-breaking 46 cars have taken up advanced entry to the 2016 Bathurst 12 Hour.
The 'early bird' entry period came to an end on August 31, with 46 entries having already been received for the endurance race – up on the 34 received to the same point 12 months ago.
The advanced entry list includes 21 GT3 cars, 13 GT3 Cup/GT4 cars, and 12 cars in an expanded Invitational class.
In terms of teams, 2012 winners Phoenix Racing, 2013 winners Erebus Motorsport and 2014 champions Maranello Motorsport have all lodged entries, with the locally-based Ferrari outfit confirming two 458 GT3 entries for the first time.
First-time entries include Tony Walls' Objective Racing McLaren 650S GT3, and successful New Zealand team International Motorsport, which will race an Audi R8 LMS Ultra.
The announcement of a provisional entry list was paired with news that V8 Supercars Events has named John Casey as the director of the 12 Hour.
"We are very excited to see such strong interest from competitors in the Liqui-Moly Bathurst 12 Hour, continuing the healthy growth in the event," Casey said.
"We are proud to be able to add our support and look forward to making the 2016 race bigger and better than ever for fans, drivers, sponsors and manufacturers."
Entries remain open until December 11, 2015.
Provisional Entry List
| | | | |
| --- | --- | --- | --- |
| Entrant | Nationality | Class | Car |
| David Calvert Jones | USA | A | Porsche 911 GT3 R |
| Erebus Motorsport | AUS | A | Mercedes SLS AMG GT3  |
| Erebus Motorsport | AUS | A | Mercedes SLS AMG GT3 |
| Garth Walden Racing | AUS | A | Mercedes SLS AMG GT3 |
| Hallmarc / Network | AUS | A | Audi R8 LMS Ultra |
| International Motorsport | NZL | A | Audi R8 LMS Ultra |
| Keltic Racing Pty Ltd | AUS | A | TBC |
| Lago Racing  | AUS | A | TBC |
| M Motorsport | AUS | A | TBC |
| Maranello Motorsport | AUS  | A | Ferrari 458 Italia GT3 |
| Maranello Motorsport | AUS | A | Ferrari 458 Italia GT3  |
| Melbourne Perfomance Centre  | AUS  | A | Audi R8 LMS Ultra |
| Melbourne Perfomance Centre | AUS  | A  | TBC  |
| Melbourne Perfomance Centre  | AUS  | A | TBC  |
| Objective Racing | AUS  | A  | McLaren 650S  |
| Performance West Motorsport  | AUS  | A  | Lamborghini Gallardo |
| Phoenix Racing  | GER  | A  | Audi R8 LMS  |
| Supabarn Supermarkets  | AUS  | A  | Porsche 911 GT3 R  |
| Trass Family Motorsport  | NZL  | A  | Ferrari 458 Italia GT3  |
| Trofeo Motorsport  | AUS  | A  | Ferrari 458 Italia GT3  |
| Wall Racing  | AUS  | A  | Audi R8 LMS Ultra  |
| Amac Motorsport  | AUS  | B  | Porsche  |
| APO Sport Ltd  | UK | B  | Porsche 997 GT3 Cup (MY 06-09) |
| Boylan Group / Cairns Plaza Hotel  | AUS  | B  | Porsche 997 GT3 Cup (MY 06-09)  |
| Grove Racing  | AUS  | B  | Porsche 997 GT3 Cup (MY 10-12)  |
| J.F.C Freem  | AUS  | B  | Porsche 997 GT3 Cup (MY 10-12)  |
| Nick Cresswell  | AUS  | B  | Porsche 997 GT3 Cup (MY 06-09)   |
| Rentcorp Motorsport  | AUS  | B  | Porsche 997 GT3 Cup (MY 10-12)  |
| Safe-T-Stop  | AUS  | B  | Porsche 997 GT3 Cup (MY 06-09)  |
| Scott Taylor Motorsport  | AUS  | B  | Porsche 997 GT3 Cup (MY 10-12)  |
| Stealth / McElrea Racing | AUS | B | Porsche 997 GT3 Cup (MY 10-12) |
| Wall Racing | AUS | B | Porsche 911 GT3 Cup S |
| Scott O'Donnell | NZL | B | Porsche 997 GT3 Cup (MY 10-12) |
| Tony Alford | AUS | C | Lotus Exige S Cup R |
| Daytona Sportscars | AUS | I | Daytona Sportscar |
| Fortec Motorsport | AUS | I | TBC |
| Gary Morgan | NZL | I | Subaru BRZ |
| Henley Mazda Racing | AUS | I | Mazda RX-8 GT |
| Henley Mazda Racing | AUS | I | Mazda RX-8 GT |
| Marc Cars Australia | AUS | I | MARC Focus V8 |
| Marc Cars Australia | AUS | I | MARC Focus V8 |
| Marc Cars Australia | AUS | I | MARC Focus V8 |
| Marc Cars Australia | AUS | I | MARC Mazda 3 V8 |
| On Track Motorsport | AUS | I | BMW 335i |
| Performance Parts & Engineering | AUS | I | TBC |
| Sherrin Racing | AUS | I | BMW 135i  |