Get alerts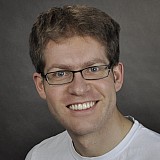 BMW DTM driver Timo Glock found harsh words after Audi driver Mattias Ekstrom hat taken him out in a too optimistic overtaking manoeuvre during DTM's first race at Moscow Raceway on Saturday.
On Twitter, Glock attacked his rival verbally: "Watch the race of Wehrlein and learn, you idiot. How stupid do you need to be to overtake in that corner."Ekstrom had given his opinion about the incident just a few moments before, claiming Glock was "starting to have problems and getting slower".
"I was already running side by side with him and didn't expect him not to leave me any room", Ekstrom explains. "But apparently the going is now getting tougher in this stage of the championship."
Glock was running in fourth place when Ekstrom crashed into him at Turn 7. According to the stewards Ekstrom is the one to blame for this incident.
He got a three places' grid penalty for Sunday's race at Moscow Raceway.