Get alerts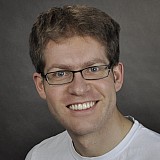 Former DTM racer Christian Abt has slammed Pascal Wehrlein for remarks made after the "push him out" scandal, saying the Mercedes driver needs "safe driving training."
Wehrlein had attacked Audi after being taken out along with Mercedes teammate Robert Wickens in the last-lap incident at Spielberg sparked by Timo Scheider, claiming "Audi have started a big war" and expressing his hope that "no one is buying an Audi" in the next couple of days.
Abt, whose elder brother Hans-Jurgen runs the Abt Sportsline DTM squad, raced in the tin-top series for Audi between 2000 and 2007, and the 48-year-old took to social media to vent his frustration with Wehrlein's remarks.
I cannot stand anymore what is being written all day long.

Christian Abt
"What is shocking to me is that a young driver [Wehrlein] apparently is not able to catch his car after such a small hit, but instead is pulling Audi to pieces verbally," he wrote on his Facebook page.
"I think safe driving training would be a good thing for him to do.
"Otherwise, he could just watch some videos from the DTM past. Then he would see how driving standards used to be at the time."
"I cannot stand anymore what is being written all day long", Abt continued. "Do you think it was different in the past? Just have a look at those races.
"Then you will realise what kind of things manufacturers took the liberty of doing. This is racing after all – and no day trip."
Abt also lamented that nowadays rows between drivers are fought online rather than being resolved at the race track – as they used to be in his day.
"Now it's done via Facebook and Twitter. In my opinion, this is not racing anymore. Just let those guys entertain you and live on."
"If nothing happens in DTM you always complain about performance weights. In fact, you should be happy that finally there is some excitement on track."