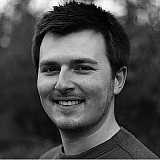 DTM champion-elect Pascal Wehrlein insists he is not feeling the pressure ahead of this weekend's title decider at Hockenheim, as "quite a lot has to go wrong" for him to lose out.
Holding a comfortable 37 point cushion over nearest challenger Edoardo Mortara, Mercedes driver Wehrlein can ensure he becomes the youngest champion in the series' history on Saturday's first race with a third place finish.
The German, who has been linked to a Manor Formula 1 drive following Mercedes' tie-up with the team, needs just 14 points across the two races, equivalent to a sixth and a seventh, to guarantee himself the trophy, regardless of what his rivals do.
"My lead is pretty comfortable indeed, I don't feel much pressure," Wehrlein said in the pre-event press conference.
"Quite a lot has to go wrong [to not win the title]. And if somehow my Saturday turns out to be bad I will still be in a good position on Sunday.
"But in DTM you never know. However, I won't do anything differently, the last couple of races were good for me.
"And when you start to shift things around too much it usually ends badly."
At the opposite end of the spectrum, BMW's Bruno Spengler arrives at Hockenheim as rank outsider for a second DTM title, with 46 points to make up on Wehrlein.
It means the Canadian would be ruled out of contention if Wehrlein comes eighth in the first race, which means stealing the title is a scenario Spengler admits has "almost no chance" of playing out.
"My personal chances are very slim. To win the title I would have to win both races and Pascal would have to retire two times," he said.
"That makes a lot of events that have to come together for me to be champion. Actually, I have almost no chance.
"But you never know what happens. I just hope our performance is there, and then we will see where we end up."