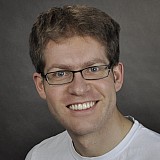 Pascal Wehrlein's celebrations after securing the 2015 DTM drivers' title did not go down well with race control.
On the cooldown lap after Saturday's Race 1, Wehrlein stopped twice and got out of his car to celebrate with the fans on the grandstands. He subsequently failed to buckle his seatbelt when he got back into his car.
For the infringement, Wehrlein was fined 3,000€.
"If I had known I would get a penalty I wouldn't have done it," he said. "But I had it in my mind even before the race. And when you're a Mercedes driver you want to stop at the Mercedes grandstand, of course."
He also had to pay a 2,500€ penalty because he didn't adhere to the weighing process after the race in parc fermé.
At age 20, Wehrlein is DTM's youngest-ever champion.