Renger van der Zande PR
Renger van der Zande achieved his personal best grid position of the year at the Nürburgring this afternoon, with the Dutchman posting the ninth quickest time in qualifying.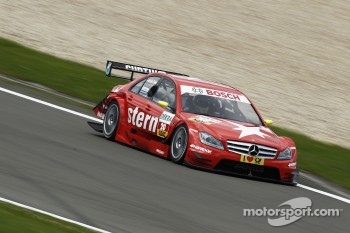 Renger van der Zande Persson Motorsport, AMG Mercedes C-Klasse
The Mercedes driver was rightfully overjoyed with the result, setting his sights firmly on a maiden DTM points finish.
"This is very cool, we are very happy," Van der Zande said after the session. "We have completed about half of the season, I have learned a lot the past few months and it all pays off now.
It was still wet when qualifying began, but the track dried quickly and we had to be quite careful. I am in a position to score points tomorrow, and that will therefore be the target!"