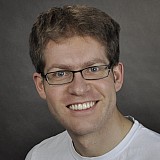 Audi DTM driver Timo Scheider will make a one-off appearance in the FIA World Rallycross Championship after the upcoming DTM race weekend at Oschersleben.
This is the news the two-time DTM champion shared with his followers on his social media account.
"Now it's official", Scheider wrote. "I will race for Munnich Motorsport at round 10 of World Rallycross in Barcelona."
"It's a great opportunity to make some new experiences. I'm looking forward to meet my mate Mattias Ekstrom in the dirt."
Scheider's fellow Audi DTM driver Ekstrom is a World Rallycross regular, taking part in the series with his own EKSRX team that fields an Audi S1 EKS RX Quattro for the Swede.
With 118 points to his name Ekstrom ranks seventh in the overall standings.
At Munnich Motorsport, Scheider will drive an Audi car, too. The team has two Audi S3 cars available for team owner René Munnich and Alx Danielsson.
As of yet it is unclear whether one of the regular drivers will sit out the Barcelona event or whether Munnich Motorsport will field an additional car for Scheider.
Scheider was banned from taking part in the most recent DTM race weekend at Moscow Raceway due to unsporting behavior at Spielberg and was replaced by Formula 3 leader Antonio Giovinazzi but will return to action at Oschersleben next week.