Subscribe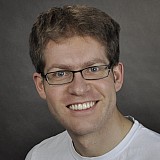 Since 1988 five different Mercedes car models took to the track in DTM. Here we show the evolution of these cars through the years.
1988-1993: AMG Mercedes 190 E (2.5-16 Evo 2)
Mercedes posted 50 DTM victories with the 190 between 1988 and 1993. In the 1992 season, the 190 E 2.5-16 Evo 2 won 16 out of 24 races and took the top three places in the drivers' standings, Klaus Ludwig winning the first DTM championship for Mercedes. Ellen Lohr in the 190 E 2.5-16 Evo 2 remains the only woman so far to win a DTM race. 
1994-1996 & 2004-2011: AMG Mercedes C-Class
The AMG Mercedes C-Class is the most successful car in DTM history, having achieved 85 victories in 159 races (1994/1995 and 1996 in the ITC International Touring Car Championship, which was an offshoot of the DTM, and since 2004 back in the DTM). So far, around half of all Mercedes victories since 1988 have been achieved by the C-Class, of which three generations of the model saw duty, starting in '94.
2000-2003: AMG Mercedes CLK
In 2000, Mercedes lined up in the 'new DTM' with the AMG Mercedes CLK. Mercedes drivers took the CLK to 30 DTM victories between 2000 and 2003. The CLK won eight out of 10 races in the 2001 season. During the 2003 season, it managed to post nine wins from 10 races.
2012-2014: DTM Mercedes AMG C-Coupé
In 2012, the DTM Mercedes AMG C-Coupé secured a one-two win in its very first race at Hockenheim. Overall, Mercedes achieved eight wins, 22 podiums, seven poles and 10 fastest laps with the C-Coupé. 
Since 2015: Mercedes-AMG C 63 DTM
Since the start of the 2015 DTM season, the Mercedes-AMG DTM team has lined up with the Mercedes-AMG C63 DTM in the popular series. Mercedes-AMG drivers posted three victories, 12 podiums, one pole position and three fastest race laps with the car at the first six race weekends.