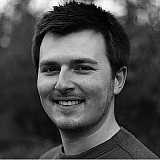 Bruno Spengler says he isn't prepared to give up on winning this year's DTM title, despite losing precious ground to points leader Pascal Wehrlein at the Nurburgring.
BMW driver Spengler heads into the Hockenheim finale later this month as the rank outsider for championship honours, with 46 points to make up on Wehrlein and only 50 left on the table.
The Canadian's chances were dealt a hefty blow during the first Nurburgring race when he was hit by Edoardo Mortara while fighting over second place, eventually forcing his retirement.
While Spengler acknowledges the scale of the task that lies ahead, he refuses to rule out regaining the title he won during BMW's return season in 2012 just yet.
"While it's mathematically possible, I will never give up," he told Motorsport.com.
"If we are realistic, it will be difficult; everything depends on our performances and those of Mercedes at Hockenheim."
"I don't know where we will be with performance balancing, but we know that equal weight is a bit difficult for us," he admitted.
While Spengler acknowledged the damage caused to his title bid by his race one retirement, he feels BMW's struggles during the opening rounds of the championship were equally detrimental.
"It's very frustrating that I was hit on Saturday, but I think that where we lost a lot of points was during the first races of the year where we were lacked performance with equal weight," he said.
"If there we had scored more points, we would have a little bit more chance now of the championship."
Wehrlein only needs to score five points – which he would achieve with a seventh place finish – in the first Hockenheim race to end Spengler's hopes.
Interview by Emmanuel Rolland