Subscribe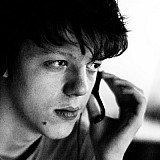 DTM veteran Timo Scheider says he is worried about the series' long-term prospects, insisting that "there won't be a long future ahead" for the championship if it carries on the same way.
Scheider, who was DTM champion in 2008 and 2009 with Audi, bowed out of the series after the 2016 finale at Hockenheim, concluding a career that spanned 16 seasons.
Shortly after his farewell race, the 37-year-old German has suggested that DTM's manufacturers - BMW, Mercedes and Audi - were motivated by "selfish" needs and were having too much of an impact on rulemaking.
"My gut feeling tells me: If DTM continues on its path there won't be a long future ahead," Scheider told Auto Bild Motorsport.
"I think the DTM has taken the wrong direction. The manufacturers are acting extremely selfish. In the end they forget about the big picture, which is the DTM."
All three manufacturers in the series have played a major part in shaping the current DTM ruleset and weekend format, but, according to Scheider, German motorsport's governing body DMSB should take the reins of the future direction of the category.
"There has to be one set of rules and these have to be created by DMSB. And this is what the manufacturers should work with, whether they like it or not.
"If you're really looking at what happens in DTM right now, you have to be afraid of what could be within the next two years. Unfortunately, the racing part is only of secondary importance now."
Additional reporting by Stefan Ehlen