Get alerts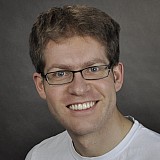 The German Motor Sports Association (DMSB) has delivered a harsh verdict against Audi boss Wolfgang Ullrich and its driver Timo Scheider after the Spielberg "push him out" scandal.
Claiming unsporting behavior on various counts, those involved in the incident - in which Ullrich asked Scheider to push his rivals off the track - have been given race bans, suspension from the pitlane, loss of points and a substantial fine.
From now and until the end of the 2015 DTM season, Audi head of motorsports Ullrich will not be allowed to enter the pitlane and is also prohibited from having access to team radio.
Phoenix driver Scheider meanwhile is suspended from the next round of the championship, which takes place at Moscow Raceway this weekend.
Audi loses all 62 points for the manufacturers' championship scored in the second race at Spielberg and also faces a substantial fine of 200,000 Euros. The money will be used by DMSB to support young talents and to push safety projects.
The reason behind the verdict, according to DMSB, is that Ullrich had advised Scheider to deliberately crash into a competitor during the last lap of Sunday's race two at Spielberg. This command was deemed damaging to the sport. Therefore, DMSB went for a harsh punishment to fit the crime.
Audi Sport Team Phoenix as a licensee of DMSB is included in the punishment, too, although the court understands that the team didn't have the chance to influence Ullrich's radio call to Scheider.
Finally, the provisional result of Spielberg's race two was confirmed to be final with Scheider already having been excluded on the spot by the stewards of the meeting. DTM's manufacturers' championship will be calculated again according to the verdict and will see Audi drop behind Mercedes in the overall standings.
Everybody involved passed on their right to appeal the decision.