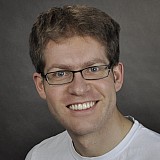 Timo Scheider has posted on social media asking for understanding following the controversial "push him out" radio instruction issued to him by Audi.
Ever since the now-infamous contact on the final lap of Sunday's second race at Spielberg, plenty of verbal abuse has rained down on the two-time DTM champion, his Phoenix team and Audi.
Apparently, this gave Scheider some food for thought, as he posted a statement on his Facebook profile that read: "The last couple of days were not easy at all. I was thinking a lot. You cannot change what happened, but you can learn from it."
The backlash on social media networks following the scandal seemingly took it out of Scheider, who asked commenters to be polite: "Just do me a favour, will you?  For my family's and Dr Wolfgang Ullrich's sake please refrain from insulting abuse. I accept all opinions as long as they are unemotional."
On the last lap of the race, Scheider hit the back of Robert Wickens' car under braking for Turn 3, causing Wickens to hit his Mercedes teammate Pascal Wehrlein, DTM championship leader at the time. Both Mercedes cars spun off the track and were out of the race immediately.
Audi's head of motorsports, Dr Wolfgang Ullrich, had spoken to Scheider via radio just seconds before the crash, telling Scheider to "push him out" after Wickens had held up Scheider for Wehrlein to catch up and overtake both of them in one go.
Scheider later was found guilty of causing a collision on purpose and was excluded from the race.
The stewards have forwarded the incident related to "a possible unsporting instruction via radio" to the appeal court of the German Motor Sports Association (DMSB) for further investigation.
A date for the sporting tribunal has not yet been set and the Spielberg race result remains provisional for now. Scheider losing his license is amid several possible outcomes for the DMSB hearing.