Get alerts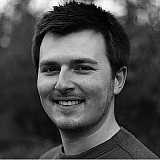 Two-time DTM champion Timo Scheider has come out in defence of the championship's use of performance weights to keep the racing close.
The tin-top series uses ballast to balance out the relative performance of the three competing manufacturers, with weights assigned according to the results achieved by each make during a particular event.
This has led to a tendency for one manufacturer to dominate each weekend so far in 2015, with BMW drivers sweeping the board at Zandvoort partly thanks to being able to run significantly lighter than their counterparts at Mercedes and Audi.
While conceding that the current rules have room for improvement, Scheider believes performance weights are beneficial to the spectacle overall.
"We want to provide close motor racing and the performance weights are a good tool for achieving this goal," said the German in a DTM teleconference ahead of this weekend's races at Spielberg.
"When you take a look at Formula 1, where the two Mercedes racers regularly outclass the entire field - that's boring, isn't it?
"I think the performance weights should be assigned right after every race. Furthermore, I think that the collective penalty is unnecessary."
Spengler: Weights are unnecessary
BMW's Bruno Spengler on the other feels the performance weights are not needed – though he added that the rules shouldn't be changed during the course of the campaign.
"Of course, we shouldn't begin to change this regulation in the middle of the season," he said. "We all adapted to it and live with this decision now.
"But as I see it, we don't need these weights."