Get alerts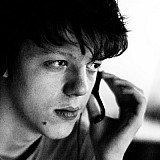 DTM pitstop strategies have turned into "pure gambling" in the 2017 season, according to BMW's Augusto Farfus.
As part of its off-season sporting rules revamp, the German touring car series unified its race formats across the weekend, with every race now featuring a mandatory pitstop that can be taken at any point.
This coincided with a switch to a softer Hankook tyre compound – but, at many venues of the calendar so far, the tyre has proven durable enough to last a whole race distance.
As such, pitting in the first few laps has become a common strategy – and an early stop combined with a well-timed safety car helped Paul di Resta win from 13th on the grid in Hungary, and Maro Engel triumph from the last row in Moscow.
Farfus told Motorsport.com: "It's pure gambling. The strategy is not the strategy, it's a gamble.
"I was on this strategy [in the Sunday Moscow race], I was supposed to stop on lap 2 - and as I had a good start and was P8, we said 'we stick to what potentially is standard', and it was wrong.
"Before the race we were planning [to pit] on lap 2. And we knew that people would pit on lap 1.
"This should not be possible. You should not force people [into] not stopping lap 1 by putting in a pitstop window - people shouldn't stop on lap 1 because they shouldn't get to the end of the race.
"That should be the whole point. Because then you stop this gambling. You can still gamble but you know that you have to stop twice."
Di Resta, who won the Saturday race in Hungary after stopping on lap 6 of 34, agreed: "Somewhere softer for sure I think would benefit us and make the racing a bit better, and you wouldn't be able to do that gamble."
His Mercedes stablemate Robert Wickens explained that the compound chosen for the DTM this year was the middle option of a possible three.
"We had our choice, when we were doing the tyre test, of three different compounds to use - and we settled on what was effectively the medium compound," he told Motorsport.com.
"Hankook wanted the same compound tyre for every race, and we had to take into account, like, Zandvoort, which is a mega-high tyre energy circuit.
"The fact that you can pit on lap 1 and drive to the end [at some tracks], it's not what we wanted. But at the end of the day it's making for a good show."
Audi's Jamie Green echoed Wickens' sentiments, conceding that a single tyre compound was always going to be a "compromise", but also said the series did not pick a softer option because of the wishes of a rival marque.
"It's always about trying to please all the manufacturers," Green told Motorsport.com.
"We did have a softer tyre, I did the tyre test in Mugello last year - and one manufacturer in particular said that tyre was too soft and they wouldn't accept it. Now we have this tyre, and maybe it's a bit too safe."