Get alerts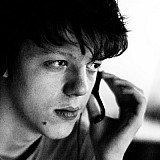 Audi's Mike Rockenfeller became the first repeat winner in Moscow Raceway's DTM history, controlling the Sunday race from pole position.
The victory was not only Rockenfeller's first DTM triumph since the inaugural Moscow race in 2013, but also marked his first podium appearance of the year.
The biggest challenge to the German came off the line as a superb launch from Bruno Spengler allowed him to enter Turn 1 side by side with Rockenfeller, albeit the Audi driver held firm round the outside of the next corner and emerged in the lead.
Spengler then had to deal with Maxime Martin and Jamie Green, who took turns trying to force the Canadian wide over the opening lap, with neither managing to get past.
The fighting behind allowed Rockenfeller to stretch his legs as he immediately escaped DRS range and went on to slowly pull away from the field.
At the 20-minute mark, third-placed Green became the first driver to duck into the pits for his mandatory tyre change.
But the Briton's pit-stop was slow and Martin, who stopped a lap later, managed to emerge ahead of the Audi - as did Mattias Ekstrom.
Spengler came in shortly after Martin and maintained the status quo, but Rockenfeller continued on the old tyre for a few more laps, losing several tenths per lap to those on fresher tyres.
Still, whatever Spengler gained wasn't enough as Rockenfeller changed tyres shortly before halfway and retained the provisional lead.
Crucially, the German now also had Mercedes driver Lucas Auer between him and Spengler - and Auer, on worn rubber and yet to stop, began to impede Rockenfeller's chasers.
By the time Spengler had cleared Auer, he was already four seconds down on the race lead, while Martin ended up a further three seconds behind.
And, as Rockenfeller and Spengler coasted to the finish, Ekstrom dived down the inside of Martin to steal the final spot on the podium.
Martin went on to finish fourth, holding off Green, while Gary Paffett beat Marco Wittmann in the battle for sixth, finishing as the top Mercedes driver.
Edoardo Mortara, Nico Muller and erstwhile points leader Pascal Wehrlein completed the points - the latter had passed Mortara during the first stint, but was slightly held up in the pits as Green was released in his path.
As such, a day after losing the DTM points lead, Ekstrom has re-passed and now has six points in hand on the Mercedes driver.