Get alerts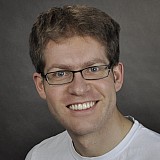 Mercedes unveiled its new DTM challenger for the 2016 season at Frankfurt International Motor Show and wants it to be a championship winning car.
"We present the new generation DTM car," said head of Mercedes motorsports Toto Wolff.
"This is the first preview of what will hopefully be a fast race car."
Mercedes DTM team principal Ulrich Fritz shares Wolff's enthusiasm: "We want to win a lot of races with this car and eventually, of course, we want to fight for the championship, too."
The brand chose DTM leader Pascal Wehrlein to unveil the new C 63 on stage.
"Of course, it's an honor for me to present this new car," Wehrlein said. "I think the car is well-born. Now I hope it's as fast as it looks."
Mercedes had shown some drawings and some photos, too, prior to the official unveiling in Frankfurt.
The new DTM car will take to the track for the first time during winter testing.