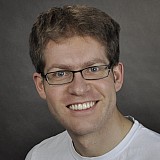 Mercedes are providing an insight into what lies ahead for DTM, revealing the first designs of the car that they will enter for the 2016 campaign.
The 2016 DTM car to be deployed by Mercedes follows on from successful predecessors that include one of the most successful cars in DTM history – the Mercedes C-Class with which Mercedes drivers secured 85 victories in 159 races.
"The new Mercedes-AMG C 63 Coupé will again set new standards for driving dynamics and design. So, the vehicle provides the ideal basis for our DTM car," said Head of Mercedes-AMG DTM Ulrich Fritz.
"I'm already looking forward to seeing the new Mercedes-AMG C 63 DTM compete in 2016. Our aim with this vehicle is, of course, to continue the Mercedes-Benz success story in the DTM."