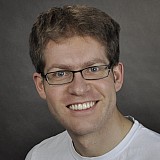 Mercedes has released the first pictures of its 2016 DTM challenger, at the same time providing an insight into what lies ahead for the German series.
The brand released drawings of its 2016 DTM machine a few days ago, and has now shown the real car for the very first time.
"The 2016 version of the Mercedes-AMG C63 DTM looks really good," said Mercedes DTM driver Gary Paffet.
"Obviously, many parts are similar to those on the current car, but the new shape is really cool and simply shows that the Mercedes and AMG road versions are getting better and more beautiful with every stage in their evolution."
"I'm already looking forward to climbing into the new car. Hopefully, we can fight for lots of wins and maybe even win the title with it."
The new road car version has been the force behind the 2016 DTM car, as Mercedes AMG DTM team principal Ulrich Fritz explains: "We have used the unique, sporty design language of the street version of the new C-Class Coupé on the DTM version."
"Striking features like the dynamic design of the headlights and also the typical AMG twin blade grille of the C 63 AMG Coupé stand out immediately."
Work on the new car began last year already. Soon the latest DTM Mercedes will hit the track. "We plan to undertake the first test outings with the car as part of winter testing in preparation for the 2016 DTM season", Ulrich says.