Get alerts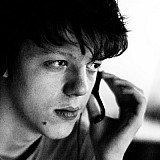 Mercedes' DTM boss Ulrich Fritz has insisted that there was "nothing unusual" in the manufacturers' use of team orders in the 2015 season - and said that other teams in the series would do the same thing.
Pascal Wehrlein emerged as the 2015 DTM champion, taking Mercedes' first drivers' title since 2010, but the manufacturer came under heavy fire in the aftermath for the use of team orders - with BMW driver Timo Glock suggesting it cheated the fans and Audi boss Dieter Gass insisting Mercedes "did not act accordingly".
Speaking to Motorsport.com at the Stars & Cars event in Stuttgart, Fritz shrugged off the criticism, saying he saw nothing wrong with Mercedes helping Wehrlein to the title.
"This was not already planned at the beginning of the season," Fritz said.
"I think everybody had the same prerequisites, everybody was on the same level when we were starting - and, yeah, of course, after a few race weekends, Pascal looked like he would be a championship contender and then we supported him with the team."
"I think this is nothing unusual. It's definitely what all the other teams would also do.
"Maybe the biggest difference is that we didn't hide it, we were quite honest and we were quite open in what we were doing. I don't see a sense in lying to the fans."
Fritz hinted that the criticism will not prompt a change of policy from the manufacturer, stating: "I think I would do it next year as well."
"But of course, it doesn't have to be Pascal, that is clear - after a few races, we will find out who has the best potential, the best chances, and we will make a decision on that."
Interview by Sergey Bednaruk