Subscribe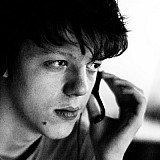 Mercedes' head of DTM Ulrich Fritz conceded that the newly-introduced performance weight system was not "perfect" in the 2015 season - and suggested changes were to be expected for next year.
The ballast rules were introduced from the Norisring round onwards and have come under fire from several sides of the paddock - with Mercedes driver Gary Paffett suggesting it helped BMW win the manufacturers' crown with the "worst car" and Audi's Mattias Ekstrom saying it was unfair to penalise the quickest drivers.
Fritz, whose team ran an average weight of 1123.8kg, compared to the basis of 120kg, Audi's 1127.2kg and BMW's 1109.6kg, said that the system will be reworked.
"We are always with discussion with the other manufacturers and the sanctioning body on how we can improve the sport and how we can improve the show for our fans," he told Motorsport.com.
"I think we have clear evidence that [the performance weights system] was not on a perfect level last year, so that will definitely be changed."
Race-by-race basis
Among the perceived drawbacks of the 2015 ballast regulations was that basing weights on the previous round's performance created significant swings in competitiveness.
Despite the fact that round-to-round ballast changes were capped at 10kg, they still made for drastic changes in the running order.
As a result, all three manufacturers followed up their best rounds of the 2015 season with dismal outings - with Audi's eight cars going from 159 points at Lausitz to 18 at Norisring, Mercedes dominating the latter round only to score 14 points at Zandvoort and BMW blitzing the opposition at the Dutch circuit before racking up just 11 points at Spielberg.
Fritz confirmed that the changes for 2016 would be aimed at reducing the effect and hinted that a switch from a round-by-round to a race-by-race basis was on the cards. 
"The idea is not to have this seesaw effect - where you have these waves," he said.
"And one way of doing that would be to do it after each race in order not to get these big differences."
Interview by Sergey Bednaruk